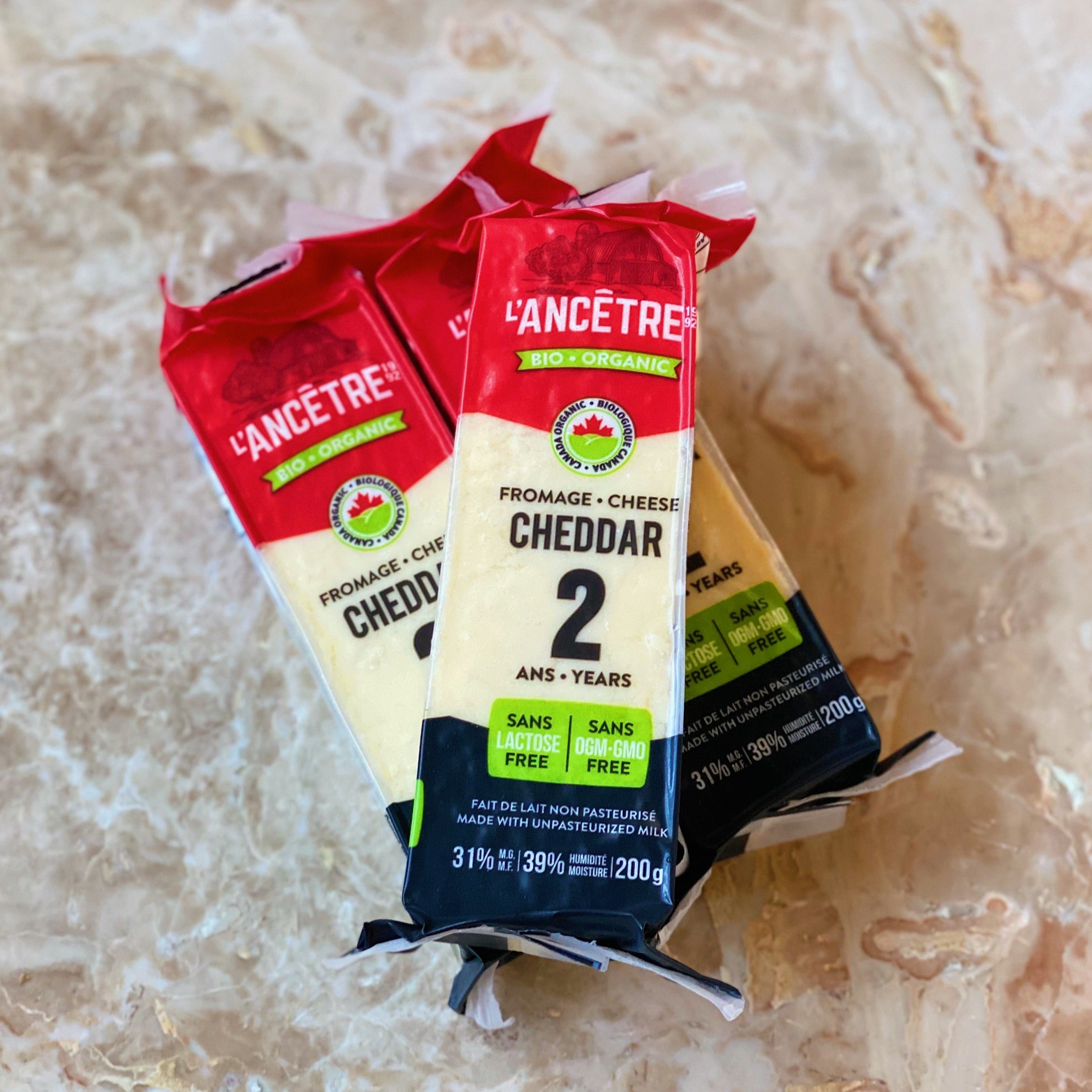 L'Ancetre Organic Aged Cheddar
L'Ancetre organic aged cheddar produced in Quebec. Choose your style. They are all delicious! 
200g.

L'Ancêtre Cheese Factory was founded in 1992 by a group of ten milk producers who had a different vision than that of the conventional agriculture: To return to traditional methods, respectful of nature and the environment. For them, it was the only way to rediscover the real, authentic, natural taste of dairy products.

This commitment was tempered with the knowledge that it was still important to use modern methods and technology to assure the consumers, that its products are of the highest quality and meet the most exacting standards. The first product L'Ancetre chose to produce was organic cheddar made with organic raw milk. L'Ancetre was also the pioneer in its region of using organic raw milk in the cheese making process. In 1995, the shareholders of L'Ancêtre expanded the firm by building a cheese and dairy retail store with an attached restaurant. 

"Great flavour, these Black Beans cooked perfectly. I'm on a plastic free journey which is a bit harder than I thought. Flourist, thank you so much for your plastic free packaging! I am a forever customer."
"Product is superb. Cooked as directed by Flourist, they came out tender and nutlike, with a beautiful texture and satisfying chew.They are definitely a new staple food in my house!"