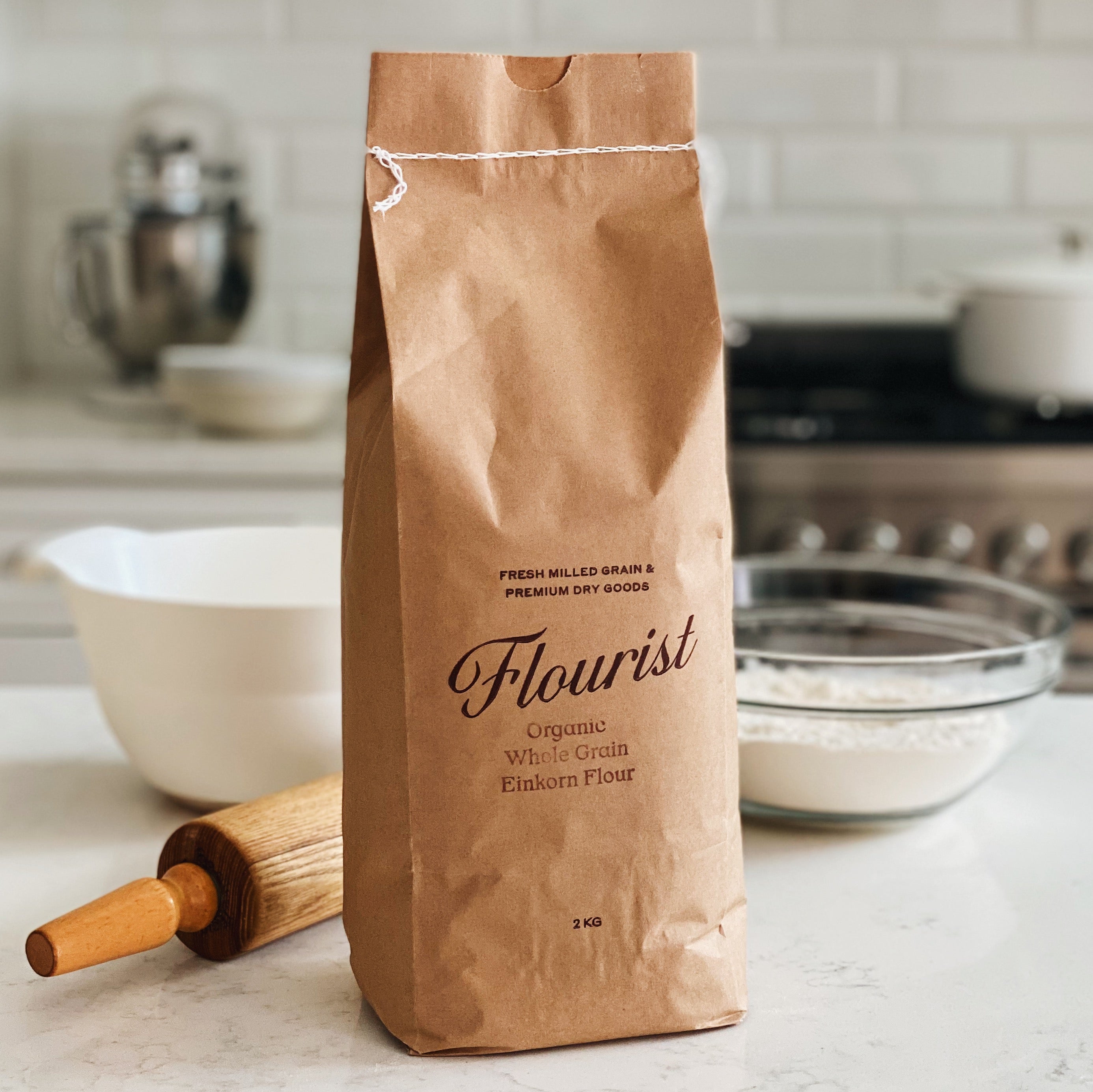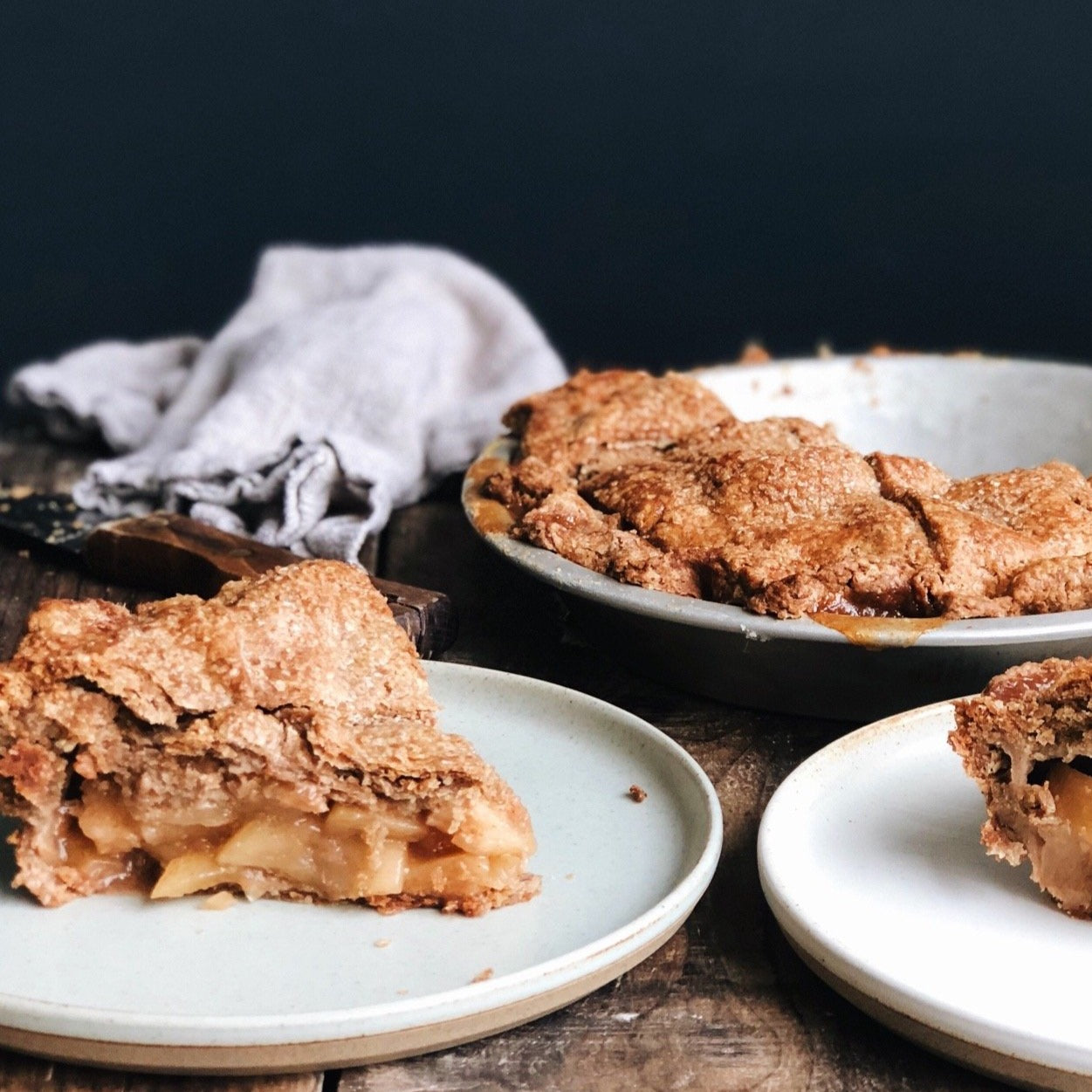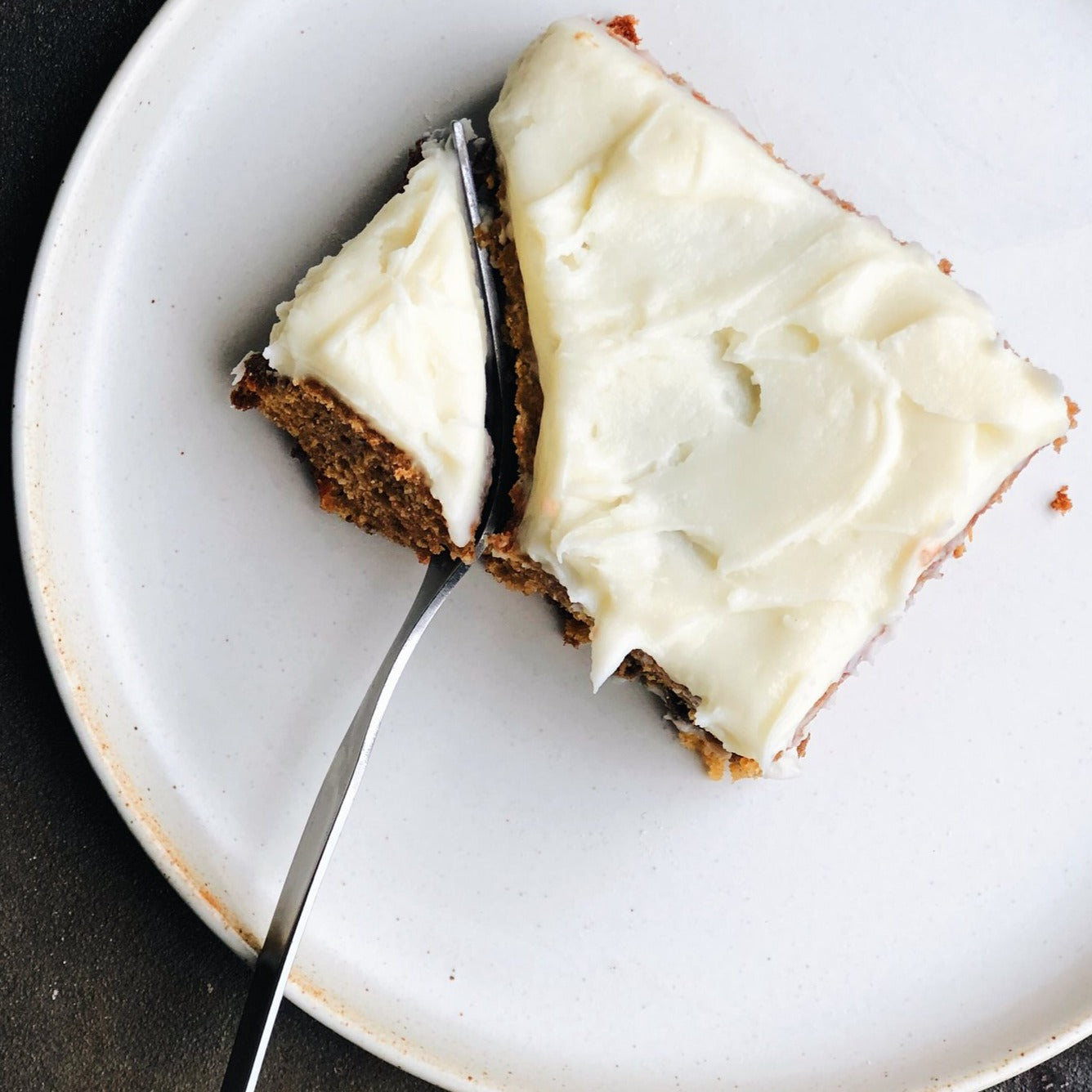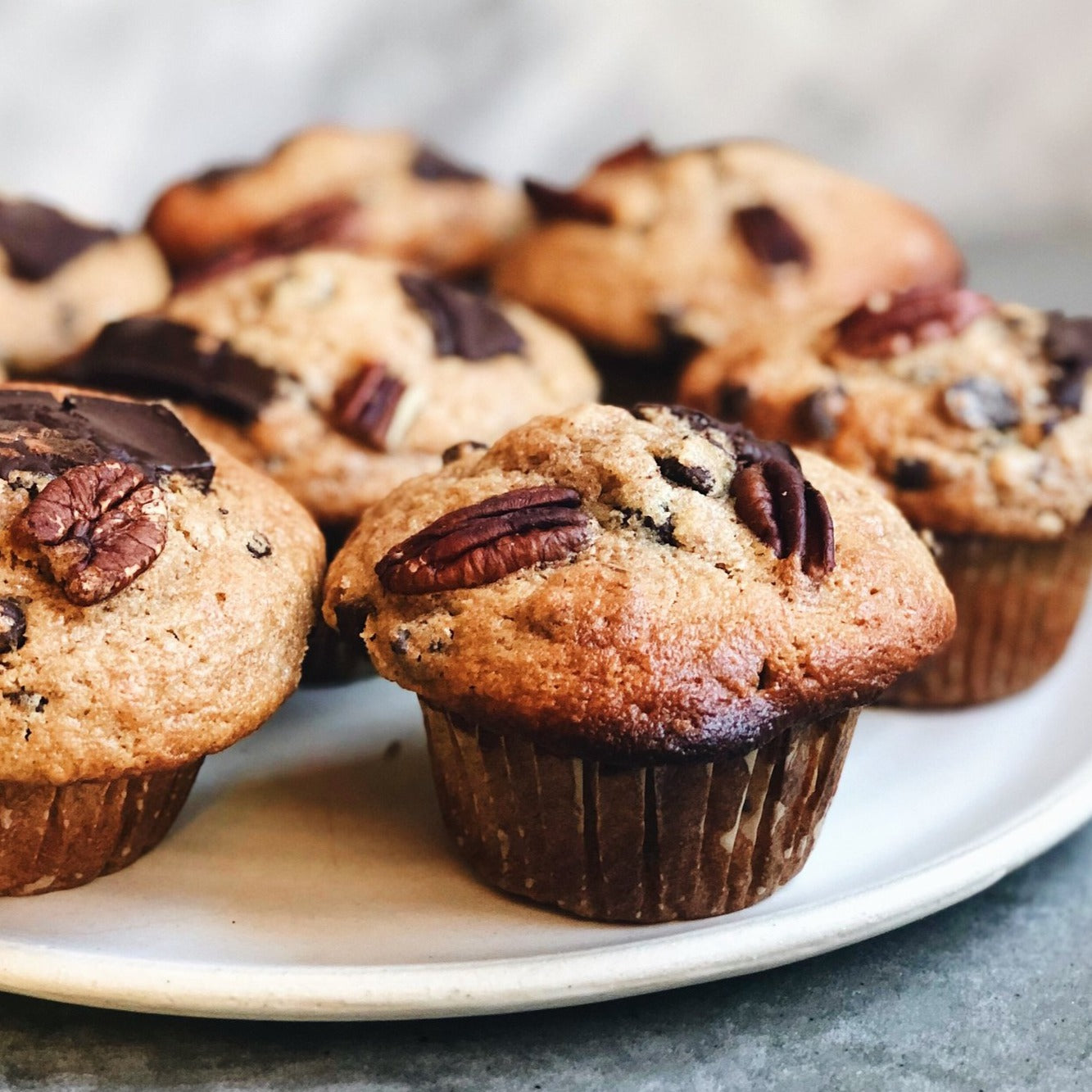 Organic Whole Grain Einkorn Flour
Organic Whole Grain Einkorn Flour. 2KG Bag. Always freshly milled. A favourite for its flavour! Use in cakes, cookies, muffins and pastry. 

Our Organic Whole Grain Einkorn Flour is milled from organically grown Einkorn wheat grown in the Swan River Valley of Manitoba. This flour contains 100% of the original grain and is rich in fibre and flavour. Use it in cookies and muffins and any recipe that calls for a softer flour.
Important details:
Grain type: Organic Einkorn
Application: Muffins, Cookies, Cakes
Origin: Swan River Valley, MB
Farmer: Lorne Muller
Extraction Rate: 100%
Protein: 14%
Size: 2KG

Einkorn wheat was one of the first plants to be domesticated and cultivated. It is soft and crushes easily, resulting in a pillowy soft flour that is perfect for cakes, cookies, and loaves. We have opted for a 100% whole grain version since the bran mills down to be almost undetectable in the finished flour.

Sinclair River Farms is a third-generation farm run by Lorne & Monica Muller. Over the past 15 years, Lorne and Monica have paid great attention to their soil health, with a focus on regenerative farming. Regenerative farming is a practice aimed at continually improving the quality of the soil, rather than just maintaining it.

Organic and GMO free. We recommend storing our fresh flours in the fridge or freezer to maintain freshness.