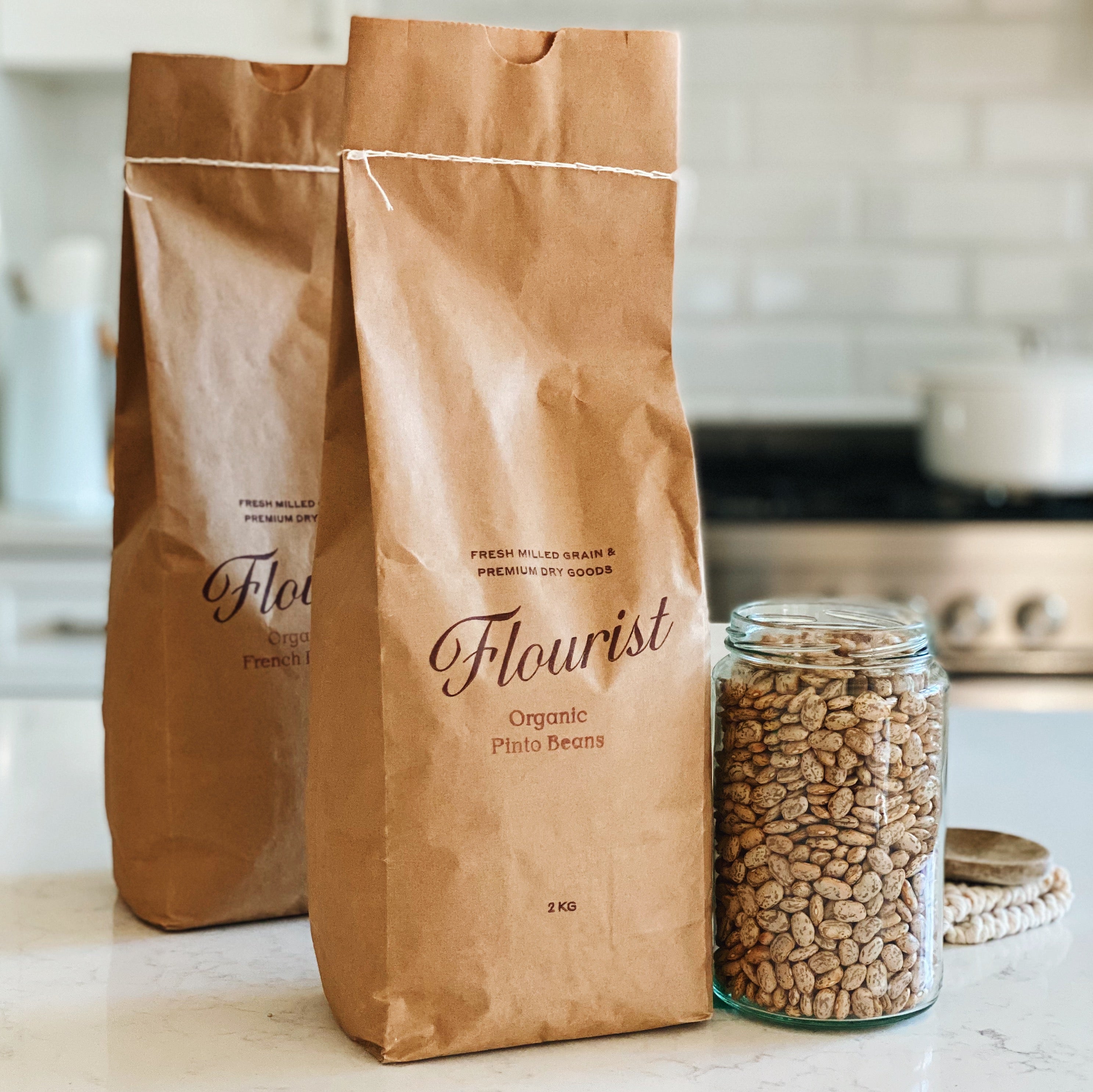 Premium, 100% traceable, Canadian-grown Pinto Beans. 

Our Pinto Beans are an easier to digest alternative to canned refried beans and they cook up surprisingly fast on the stove top.

Pinto Beans are high in protein and fibre and are perfect for use in soups, salads, and bean dips. You'll notice the amazing texture of our Pinto Beans right away.

To cook our Pinto Beans, soak for 6-24 hours in plenty of cold water. When ready to cook, drain and rinse in a colander. Transfer the soaked beans to a pot and cover with at least 6 inches of water. Bring to boil on high heat, and once boiling reduce the heat to maintain a gentle rolling boil until the beans are soft, roughly 45-50 minutes. Drain, rinse well with cold water and use as desired.

Store for future use in the fridge in a container with plenty of cold water to cover. Stored this way, your beans will stay fresh for up to a week. Change the water once or twice, rinsing the beans in between to maintain freshness. 

Pinto Beans are perfect for soups, dips, and refried beans. Get our favourite recipes featuring Pinto Beans here. 
Available in bulk, online only. 
To keep our products at their best, store in a sealed container in a cool, dark place.
Get our comprehensive Pinto Beans Cooking Guide, including how to get the best results in an Instant Pot, here.