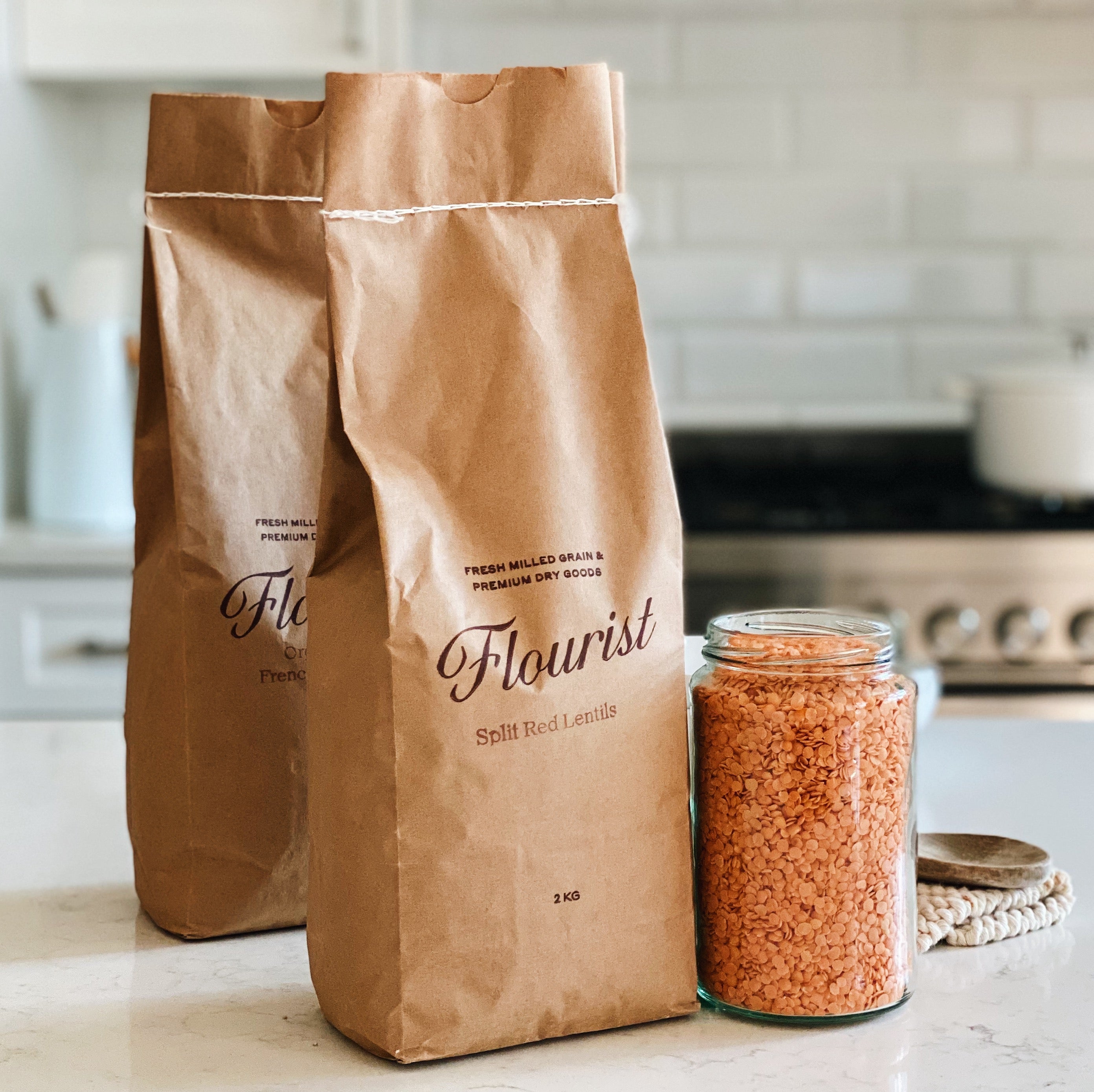 Available for local pickup and delivery only. Premium, 100% traceable, Canadian-grown Split Red Lentils in a returnable glass jar.

Split Red Lentils are created by splitting whole red lentils, which grow in much the same way as our other lentil varieties. They are the softest lentil we offer and are recommended for use in dahls, curries, and soups. Split Red Lentils can also be used to make a quick hummus, as they do not require soaking in advance.

Cook on a stovetop, using 3 cups of liquid (water or stock) to 1 cup of dry lentils. Be sure to use a large enough saucepan as the lentils will expand quite a lot. Bring to a boil, cover tightly, reduce heat and simmer until they are tender, about 20 minutes.

Our Split Red Lentils are sourced from Saskatchewan. Available in bulk, online only. 
To keep our products at their best, store in a sealed container in a cool, dark place.
Get our comprehensive Split Red Lentils Cooking Guide here.