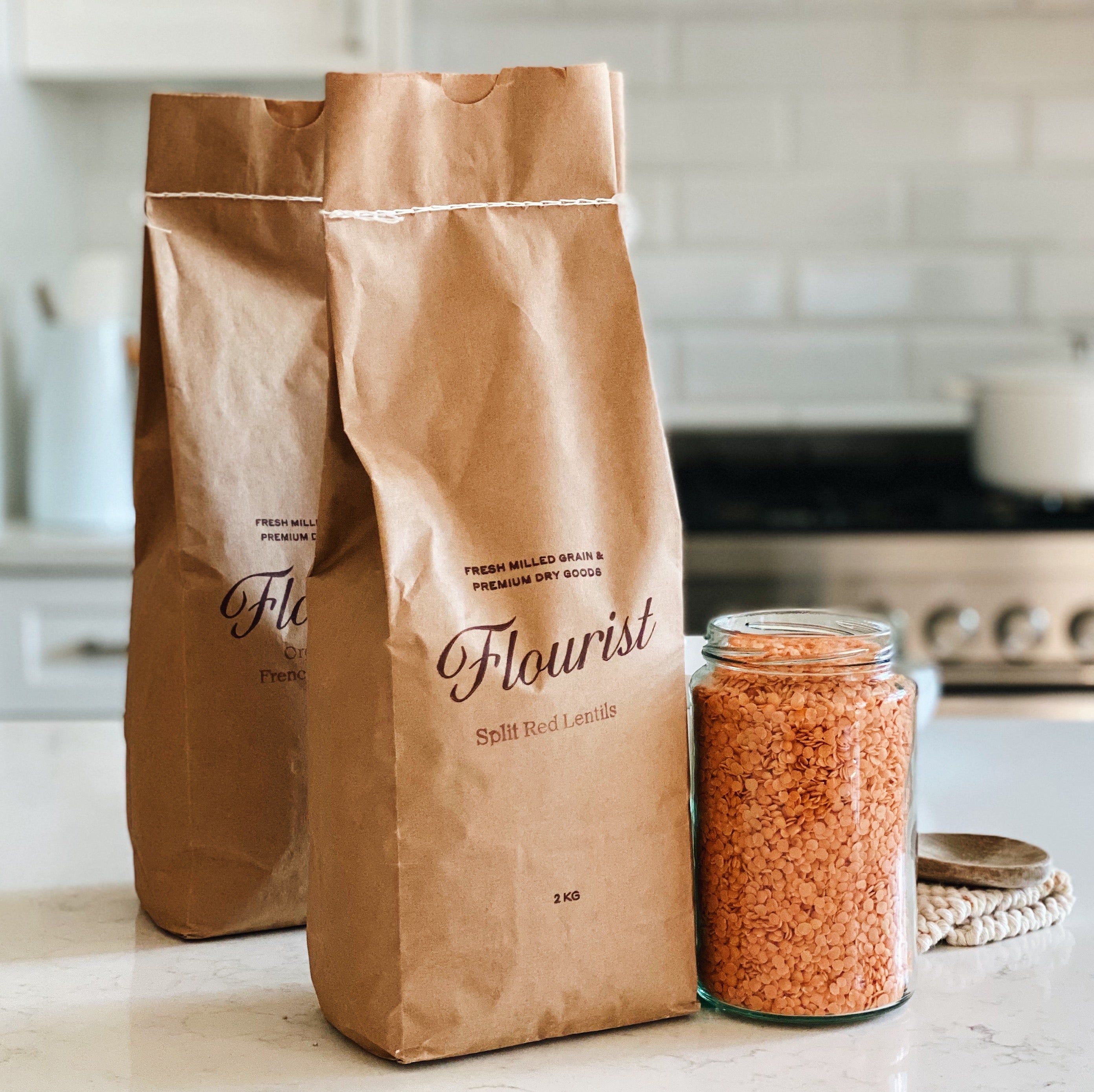 Premium, 100% traceable, Canadian-grown Split Red Lentils.

Split Red Lentils are created by splitting whole red lentils, which grow in much the same way as our other lentil varieties. They are the softest lentil we offer and are recommended for use in dahls, curries, and soups. Split Red Lentils can also be used to make a quick hummus, as they do not require soaking in advance.

Cook on a stovetop, using 3 cups of liquid (water or stock) to 1 cup of dry lentils. Be sure to use a large enough saucepan as the lentils will expand quite a lot. Bring to a boil, cover tightly, reduce heat and simmer until they are tender, about 20 minutes.

Our Split Red Lentils are sourced from Saskatchewan. Available in bulk, online only. 
To keep our products at their best, store in a sealed container in a cool, dark place.
Get our comprehensive Split Red Lentils Cooking Guide here.
"Great flavour, these Black Beans cooked perfectly. I'm on a plastic free journey which is a bit harder than I thought. Flourist, thank you so much for your plastic free packaging! I am a forever customer."
"Product is superb. Cooked as directed by Flourist, they came out tender and nutlike, with a beautiful texture and satisfying chew.They are definitely a new staple food in my house!"
Customer Reviews
Write a Review
Ask a Question
06/29/2022
Alexander &.

Canada
Finally no bloating!
We feel so thankful we found this product, our dahl is simply delicious and we do not experience any bloating from eating these Split Red Lentils, thank you so much!