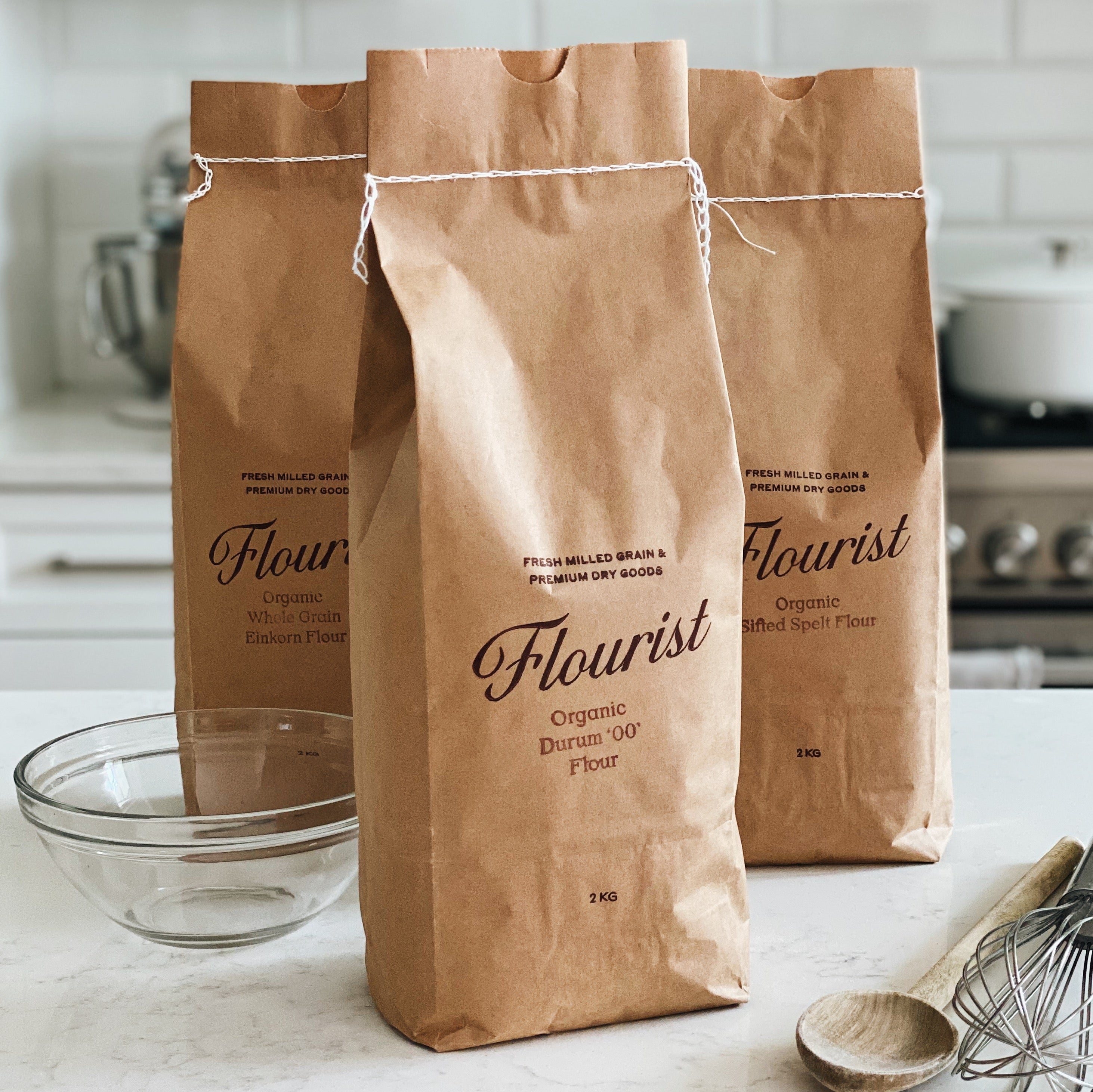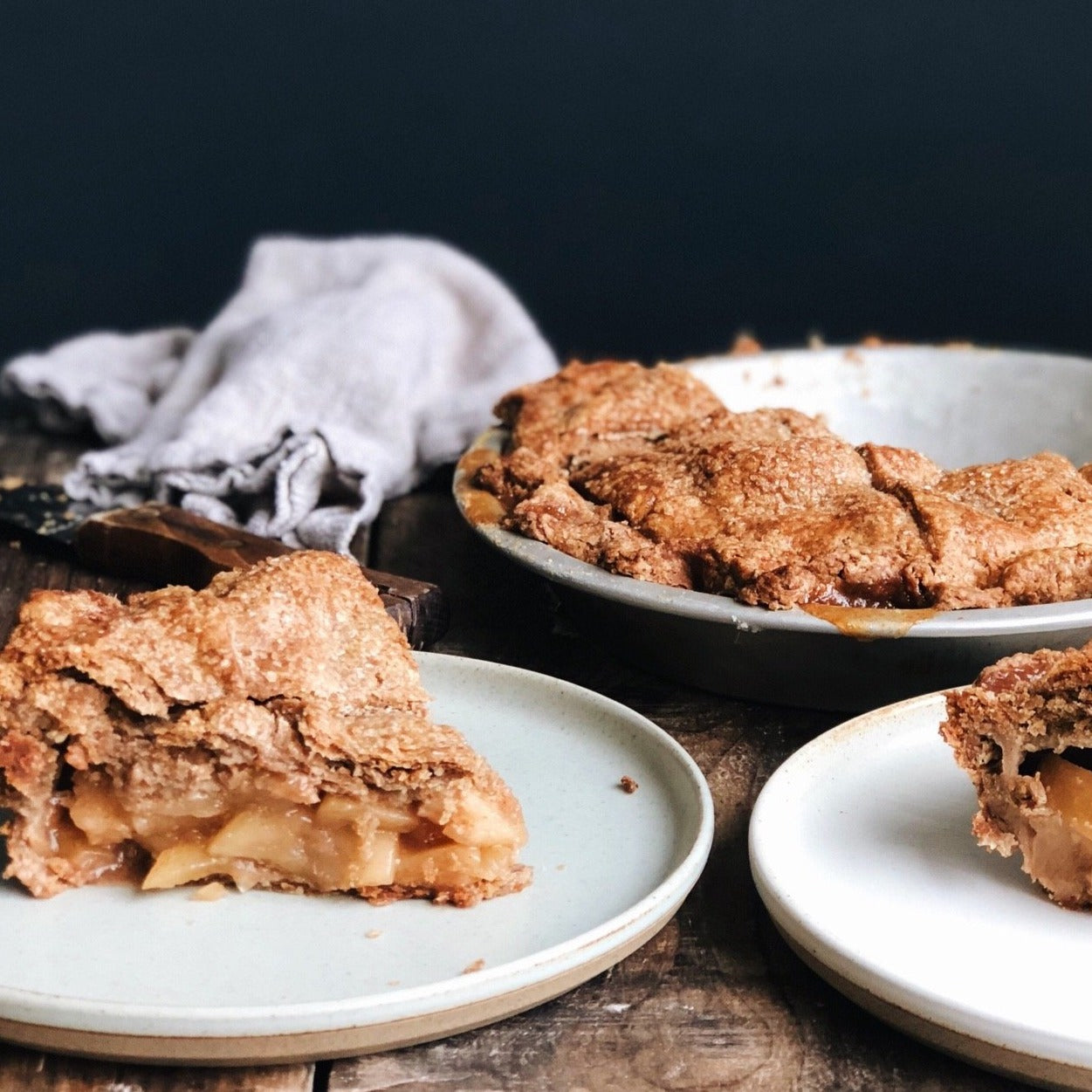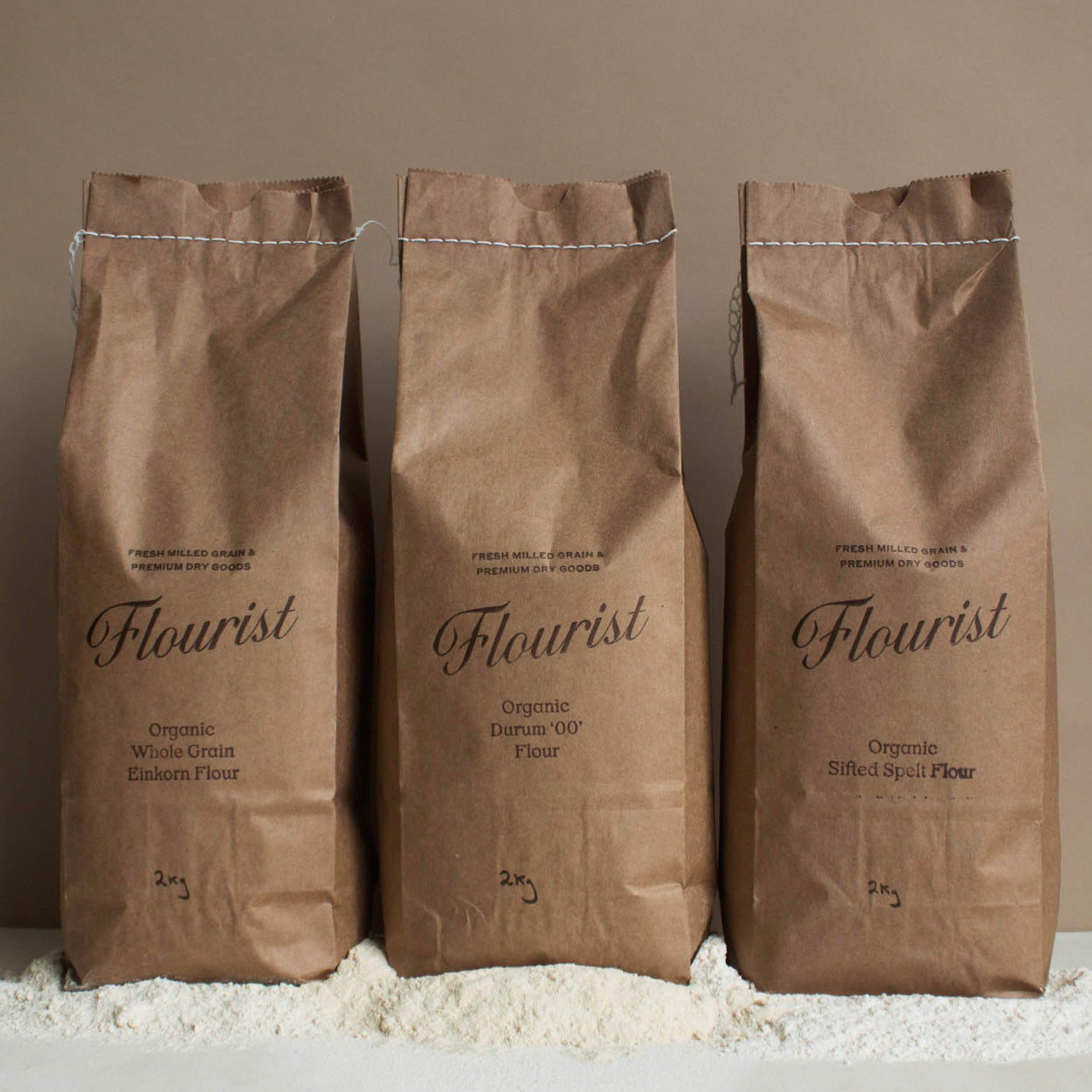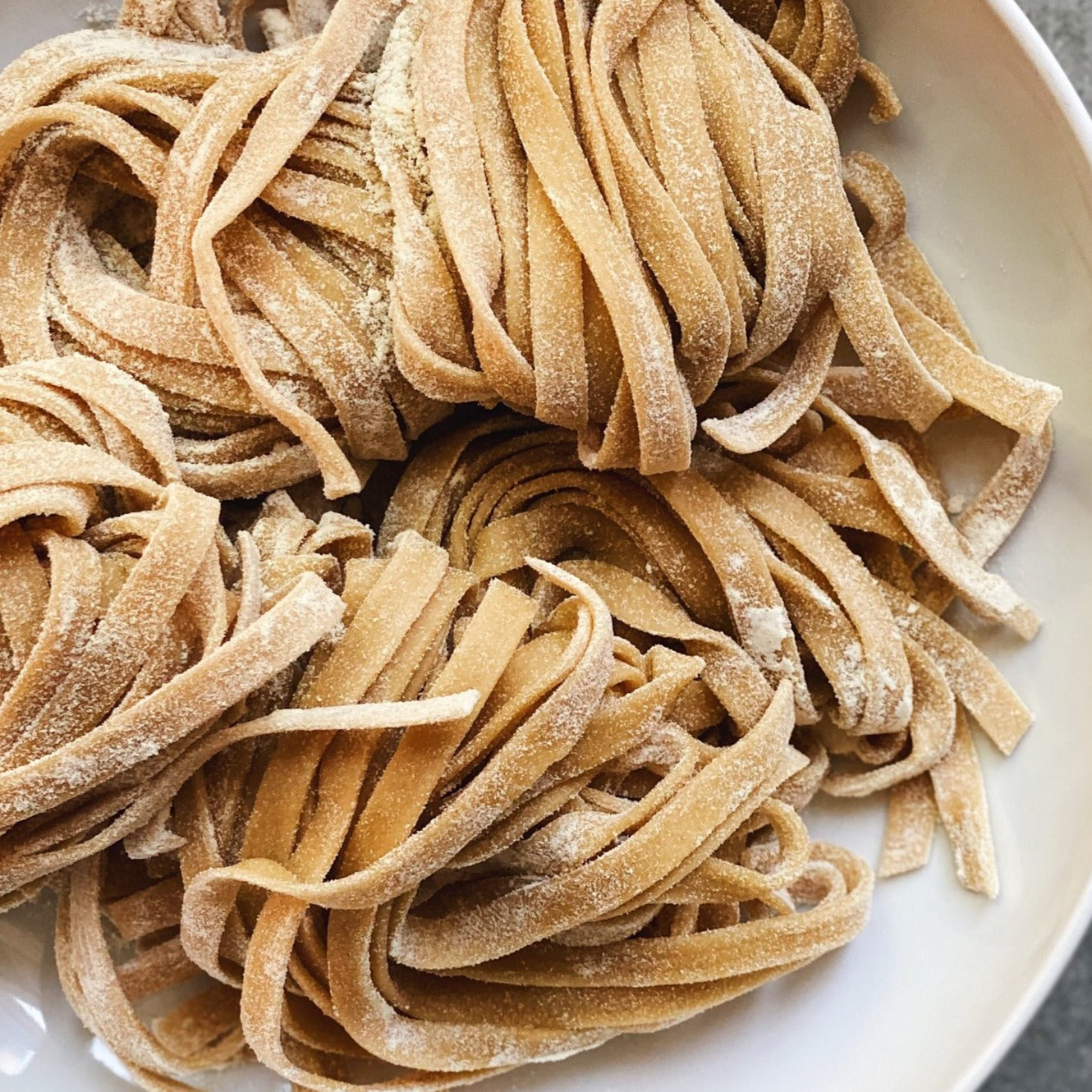 Our Specialty Flour Bundle includes some of our most special freshly milled, organic flours. We only source the best organically grown grains for those who want to take their baking and cooking to the next level. Save when you buy a bundle! 

Bundle Size + Specifics 
2 KG Organic Whole Grain Einkorn Flour
2 KG Organic Durum '00' Flour 
2 KG Organic Sifted Spelt Flour

The selection above represents the unique variety that our family farmers have to offer. Explore homemade pasta, delicious Einkorn pastries, and more challenging bread recipes with our Spelt Flour.

Use our Whole Grain Einkorn Flour to bake delicious cookies, loaves, cakes, bread, or pastry. This flour showcases the taste of ancient Einkorn wheat, with a flavour that shines in everything from pastry crust to sourdough bread.

Our Durum '00' Flour is ideal for creating beautiful egg-based fresh pasta. The flavour and texture of noodles made with this flour are second to none.

Lastly, our Sifted Spelt Flour adds a sweet nuttiness to recipes. Experiment with sourdough bread, or fold it into muffin batters and banana bread. 
Be sure to check our recipe resources by ingredient: 
Search Whole Grain Einkorn Flour recipes here.
Search Durum '00' Flour recipes here.
Search Sifted Spelt Flour recipes here.
New to our flour or looking for more resources? Read our Beginner's Guide to Flourist Flour here.
"Great flavour, these Black Beans cooked perfectly. I'm on a plastic free journey which is a bit harder than I thought. Flourist, thank you so much for your plastic free packaging! I am a forever customer."
"Product is superb. Cooked as directed by Flourist, they came out tender and nutlike, with a beautiful texture and satisfying chew.They are definitely a new staple food in my house!"