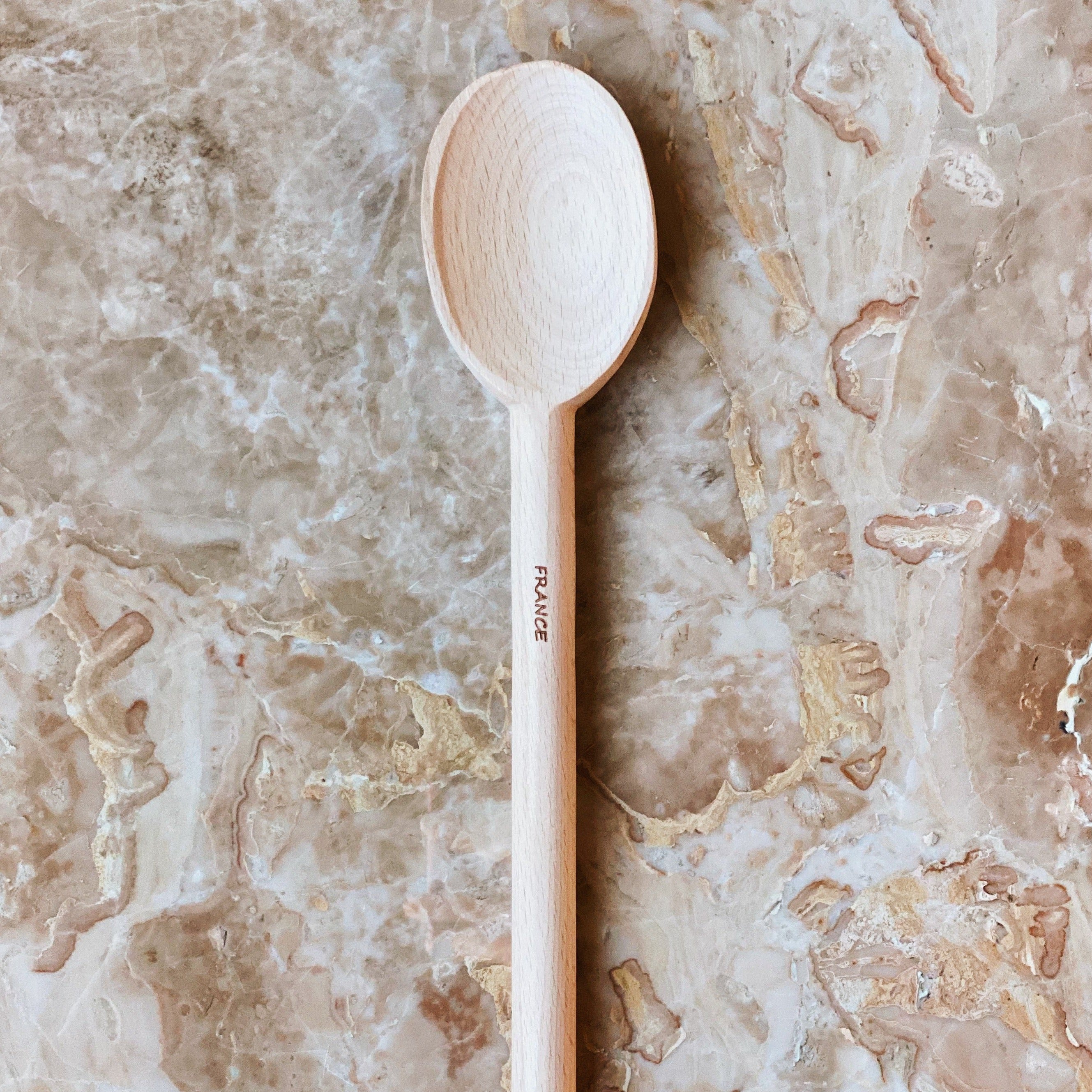 Professional Medium French Wooden Spoon
A 12" Beechwood spoon made in France. This medium sized spoon is thicker and is able to withstand more wear.

Great for all the jobs that require a bit of distance from the heat but still benefit from some wrist control, like Risotto or One Pot Farro.


"Great flavour, these Black Beans cooked perfectly. I'm on a plastic free journey which is a bit harder than I thought. Flourist, thank you so much for your plastic free packaging! I am a forever customer."
"Product is superb. Cooked as directed by Flourist, they came out tender and nutlike, with a beautiful texture and satisfying chew.They are definitely a new staple food in my house!"