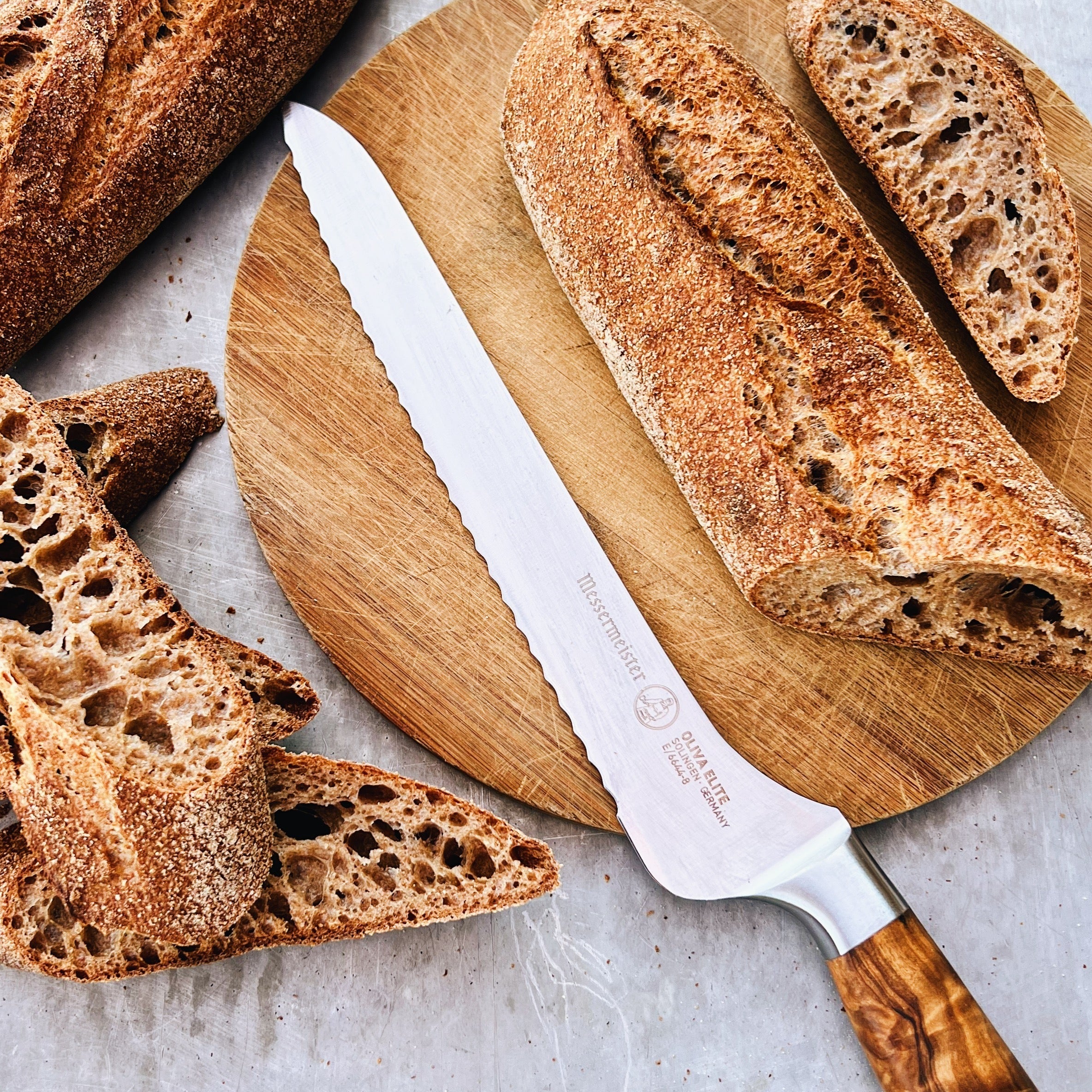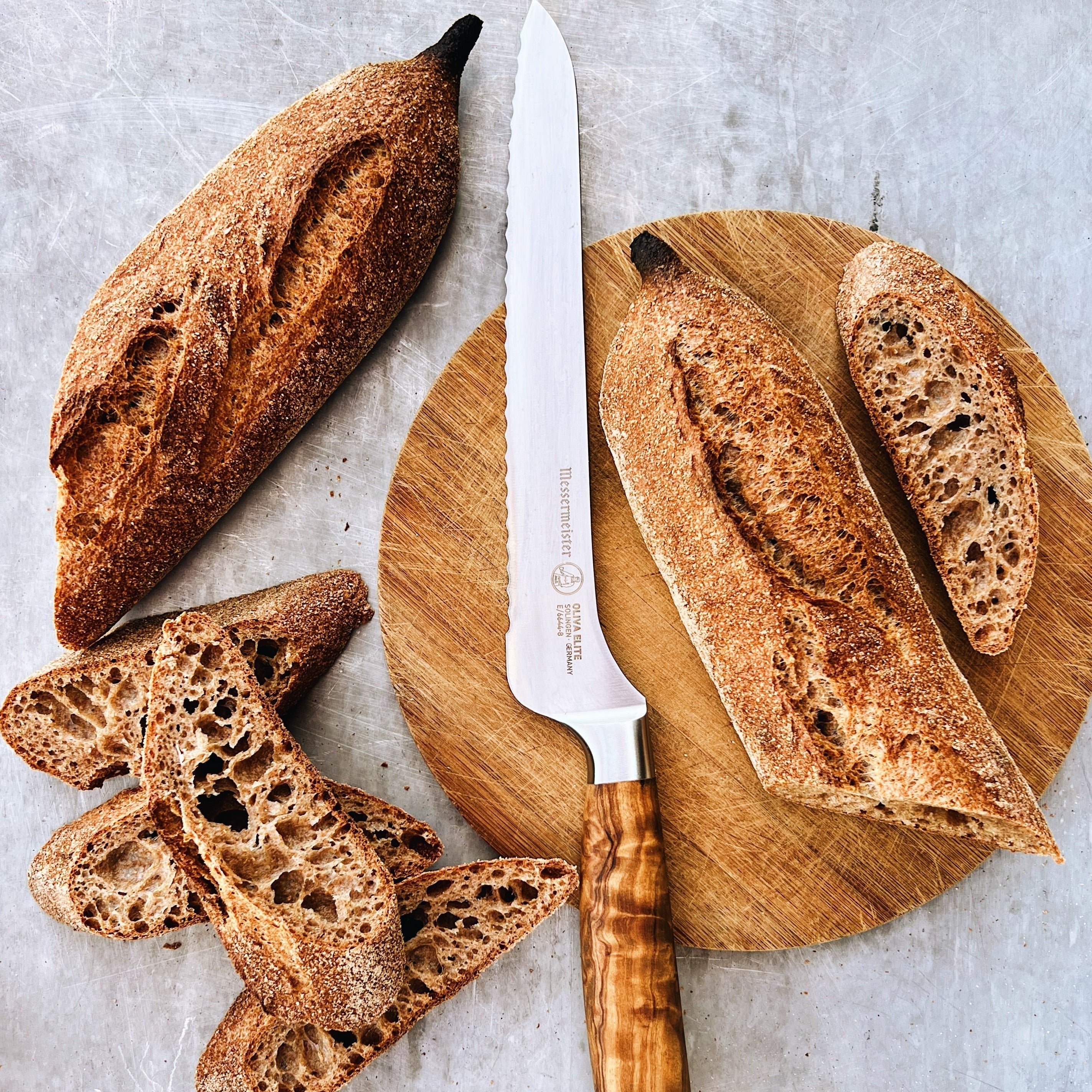 Messermeister Offset Bread Knife
Ever since we opened our bakery we have been in search of the perfect bread knife. This is the one and we are obsessed! 
The blade is angled to provide extra space between your hand and the cutting board. Use this bread knife to cut through crusty and crispy bread with ease. It can also be used to slice through melons. The Messermeister Oliva 8 in. Offset Bread Knife comes in a beautiful box, making shipping - and gifting - a breeze.

We're also proud to work with the team at Messermeister, another women-owned business from Ojai, California. All Messermeister knives are crafted in Germany.

Messermeister prides themselves on crafting products that are not only simple and functional but long-lasting. Products that are built to last a lifetime and even to be handed down to the next generations. Materials are chosen for durability, but also eco-friendly, and they use production processes that minimize and recycle waste. Their goal is to create the highest quality products that balance performance with respect for the environment.