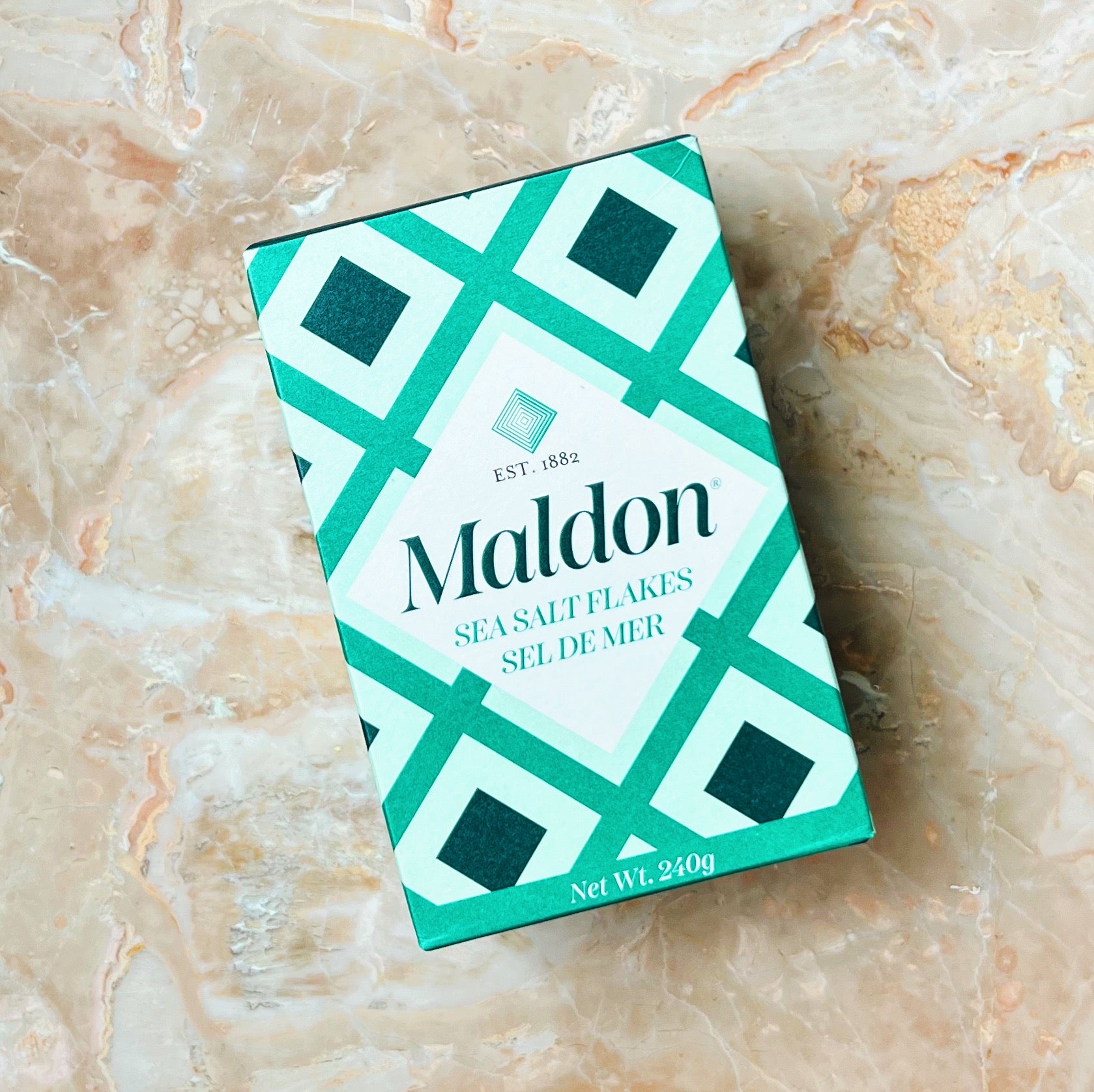 Why do we love Maldon salt? It adds good savoury flavour and crunch when sprinkled on salads and amps up the delicious in sweet treats such as our favourite way to use it ~ to top our Best Ever Cookies and our Vegan Tahini Chocolate Cookies too! 

From the UK, this hand-harvested pure sea salt has distinctive large crystalline flakes. It is exceptional as a finishing salt on toast, treats, and for the table. 
240g box. 
"Great flavour, these Black Beans cooked perfectly. I'm on a plastic free journey which is a bit harder than I thought. Flourist, thank you so much for your plastic free packaging! I am a forever customer."
"Product is superb. Cooked as directed by Flourist, they came out tender and nutlike, with a beautiful texture and satisfying chew.They are definitely a new staple food in my house!"