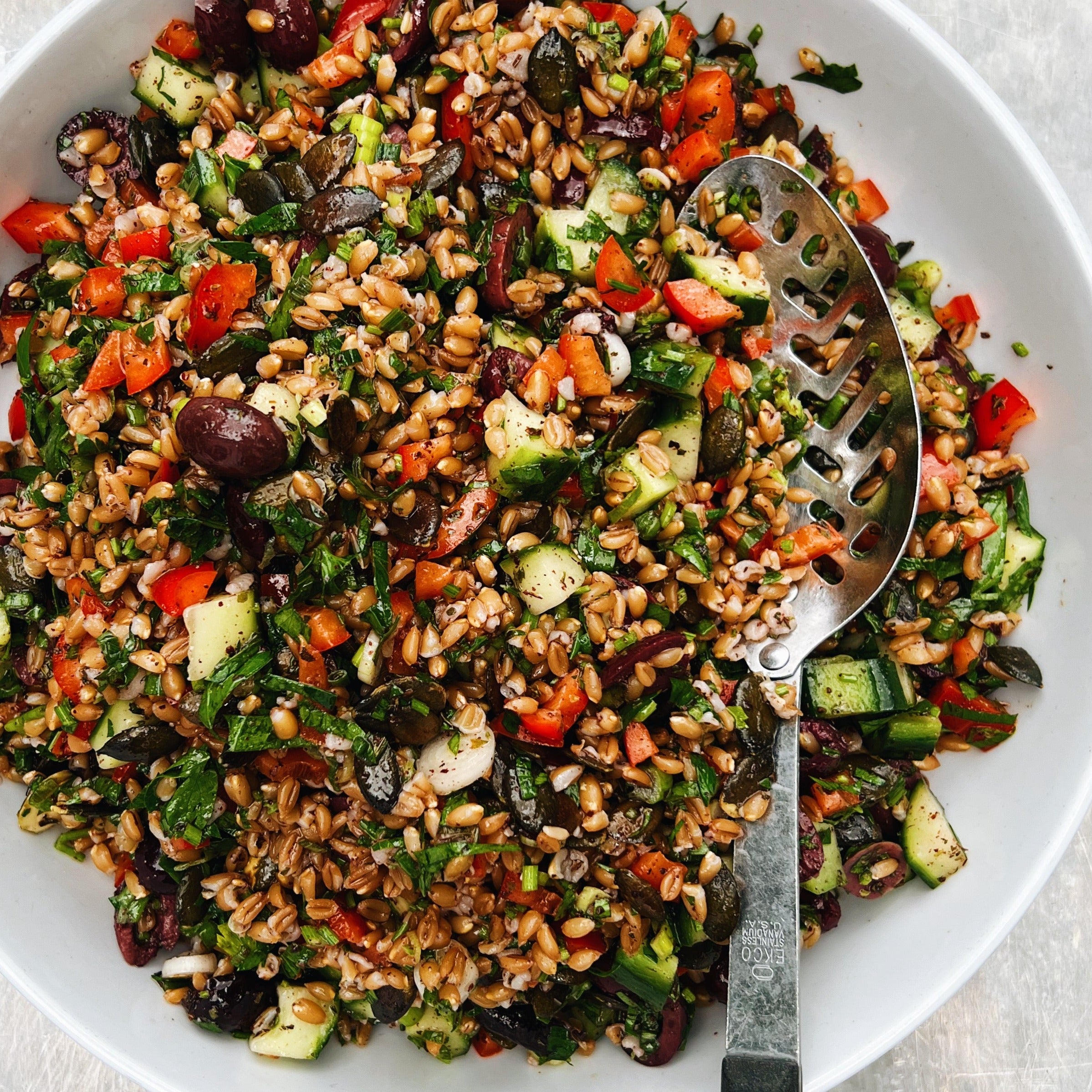 Farro + Sumac Summer Salad
A bright + fresh Farro salad with fresh vegetables, sumac, green onions and Kalamata olives. We made this last year with feta, but have left it out to keep it totally vegan. Add our favourite Greek Feta and be amazed! 
500ml container.  

Ingredients: Farro, pumpkin seeds, lemon juice, english cucumber, zucchini, red bell pepper, mint, parsley, green onion, olive oil, sumac, red wine vinegar, kalamata olives.
"Great flavour, these Black Beans cooked perfectly. I'm on a plastic free journey which is a bit harder than I thought. Flourist, thank you so much for your plastic free packaging! I am a forever customer."
"Product is superb. Cooked as directed by Flourist, they came out tender and nutlike, with a beautiful texture and satisfying chew.They are definitely a new staple food in my house!"