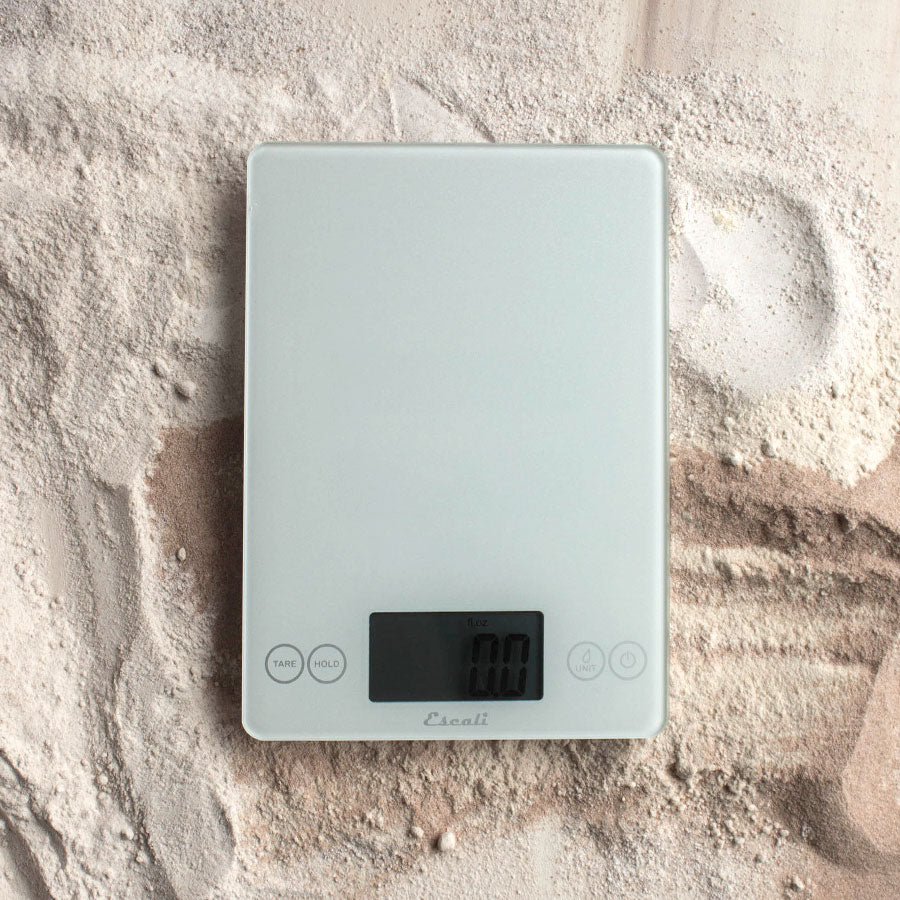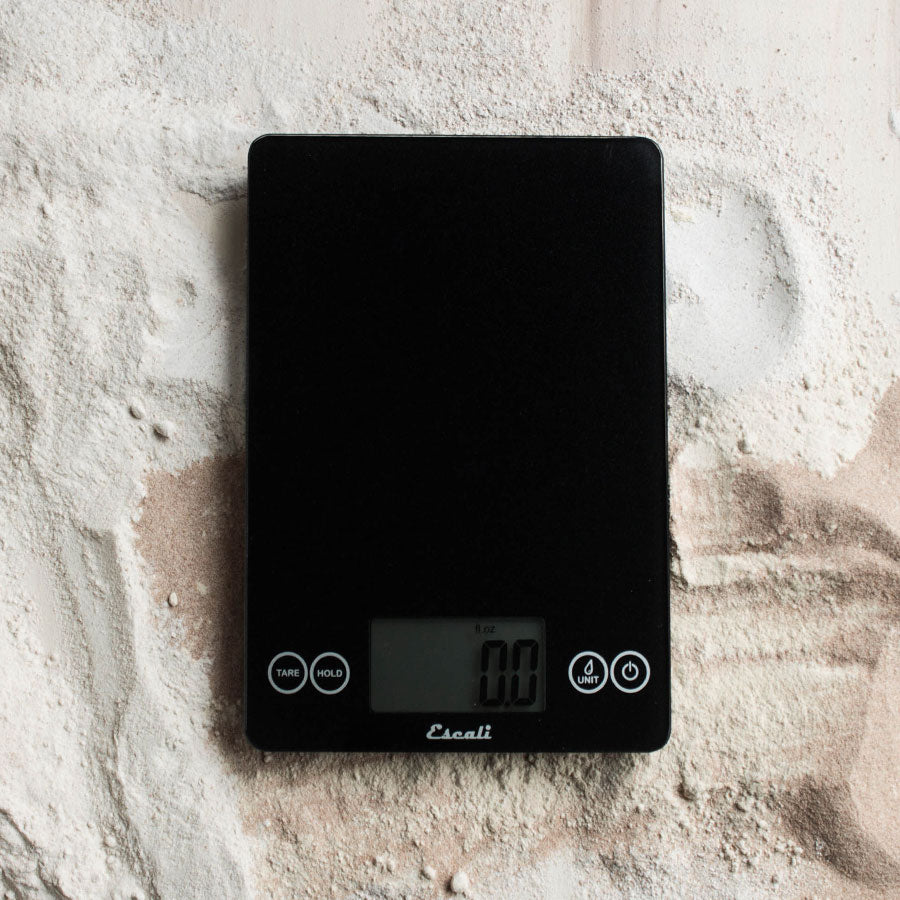 Escali Glass Kitchen Scale
Our favourite kitchen scale. The Escali kitchen glass scale is capable of weighing liquid and dry ingredients up to an astounding 15 lbs with an accuracy of 0.1 ounces, or 1 gram. We love the crisp and clear display, which is 50% larger than commonly found on a kitchen scale. 
Features 
Measures up to 15 lbs (7 kg) in 0.1 ounce (1 gram) increments
Single, smooth glass surface makes clean-up fast and easy
Measures both liquid (fl oz, ml) and dry ingredients (g, oz, lb + oz)
Automatic shut-off feature ensures long battery life (2-lithium batteries included)
Display hold feature: weight holds on screen when weighing large items
Tare feature: subtracts a container's weight to obtain the weight of its contents
This scale makes a great gift for the cook or aspiring baker in your life! 
Why scales? Read more here.