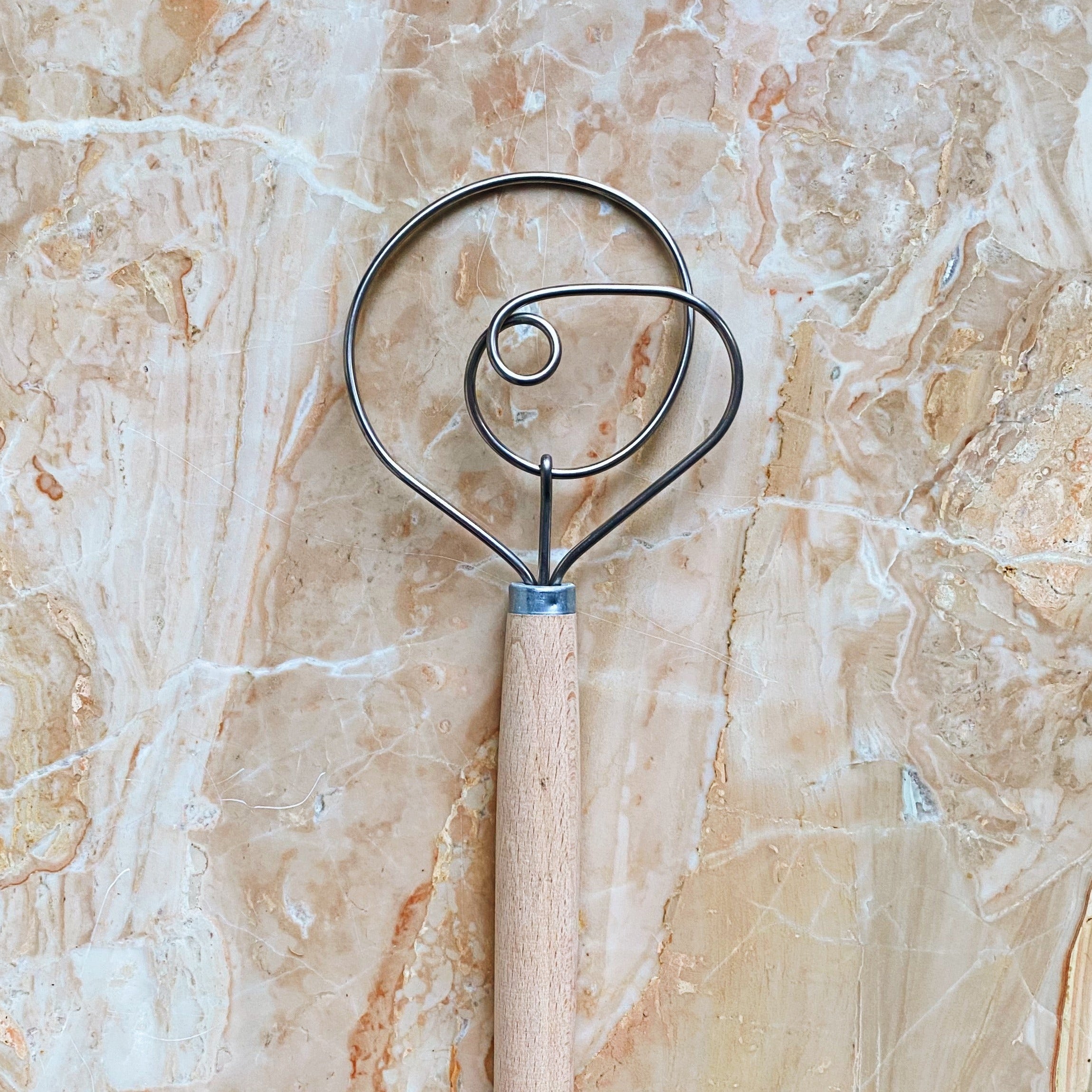 Danish dough mixer with beech wood handle. 
The flow-through design of this dough mixer allows dough to pass through three loops in succession, quickly mixing the ingredients. It mixes faster, requires less force, combines ingredients more evenly, and won't overwork the dough in the process.
"Great flavour, these Black Beans cooked perfectly. I'm on a plastic free journey which is a bit harder than I thought. Flourist, thank you so much for your plastic free packaging! I am a forever customer."
"Product is superb. Cooked as directed by Flourist, they came out tender and nutlike, with a beautiful texture and satisfying chew.They are definitely a new staple food in my house!"