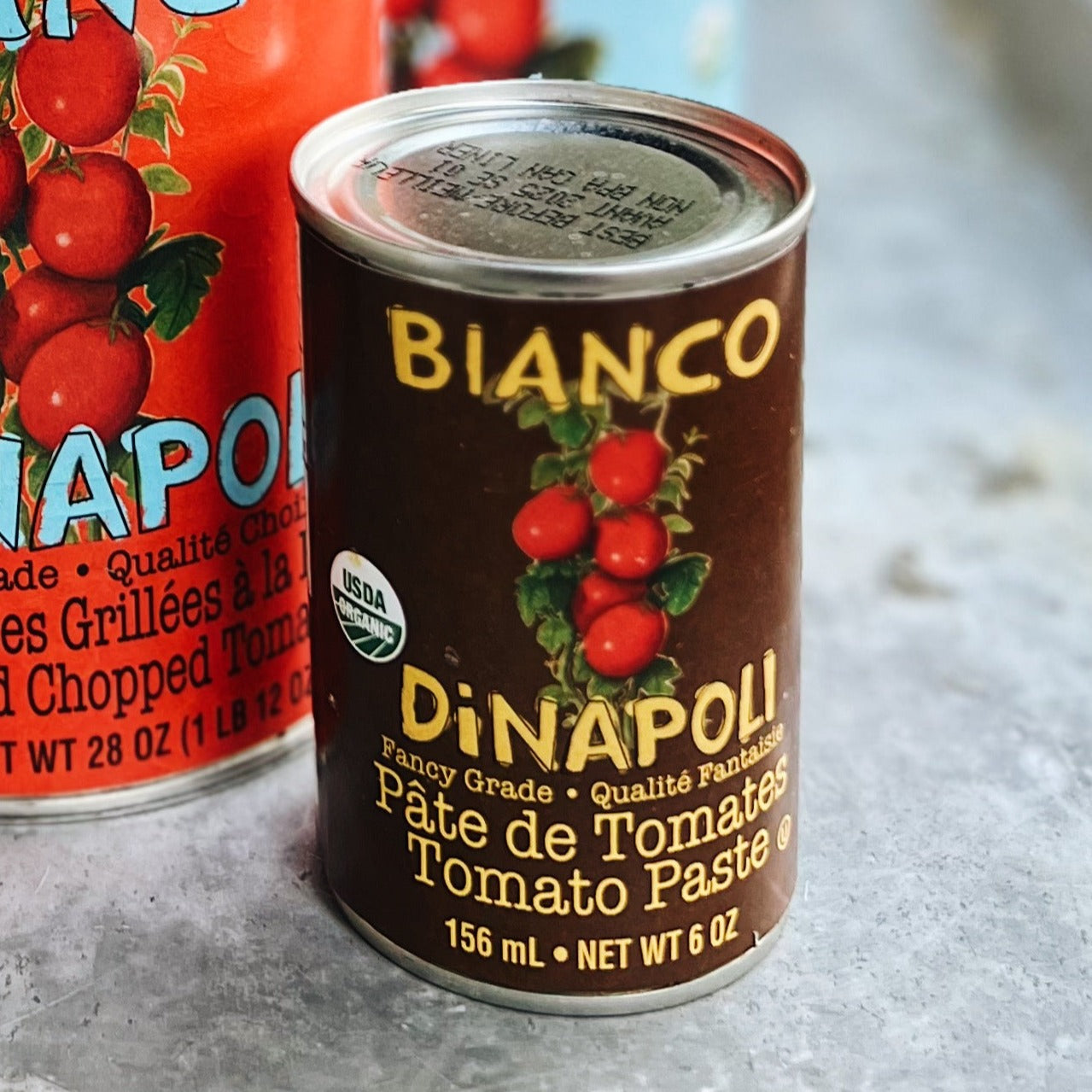 Bianco DiNapoli Organic Fancy Grade Tomato Paste
Organic fancy grade tomato paste, grown in California. Tomatoes are hand-picked, washed, sorted and packed once a year within hours of harvest. 156ml can. 
"Great flavour, these Black Beans cooked perfectly. I'm on a plastic free journey which is a bit harder than I thought. Flourist, thank you so much for your plastic free packaging! I am a forever customer."
"Product is superb. Cooked as directed by Flourist, they came out tender and nutlike, with a beautiful texture and satisfying chew.They are definitely a new staple food in my house!"