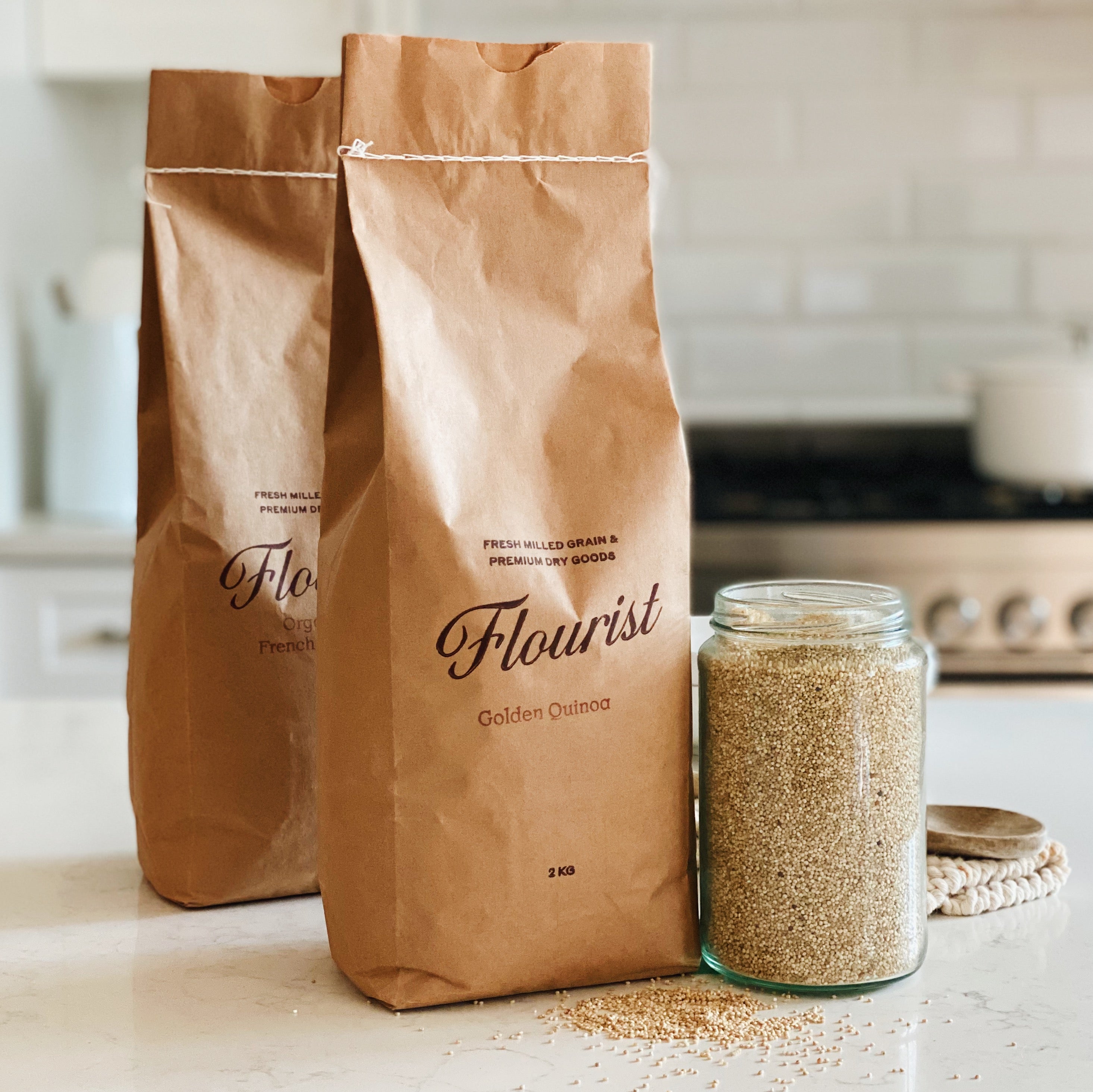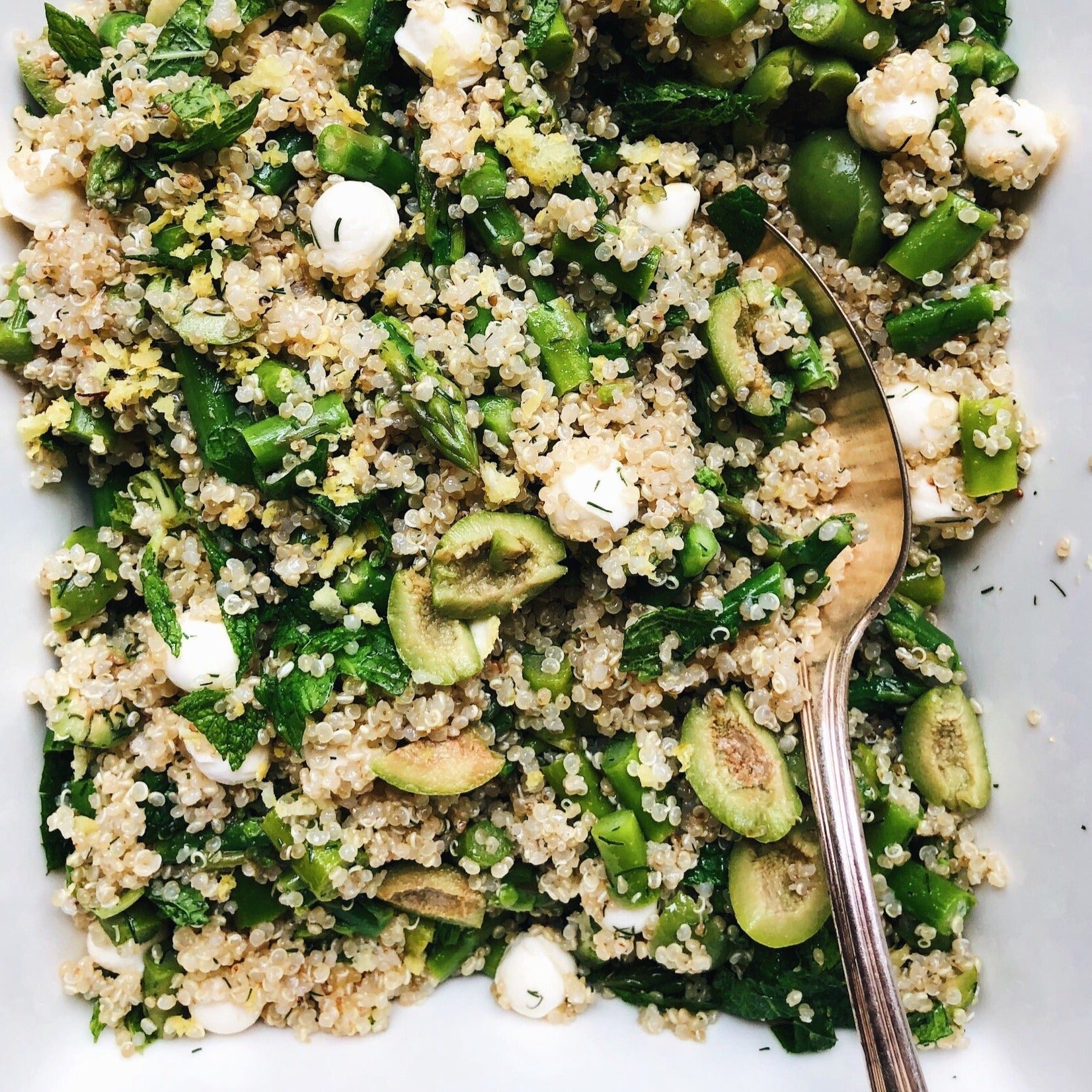 Premium, 100% traceable, Canadian-grown Golden Quinoa.

Our high protein Golden Quinoa comes from Jamie Draves in Iron Springs Alberta.

Quinoa, like its cousins amaranth and buckwheat, is a tiny seed loaded with protein and high in magnesium, iron and calcium. While most quinoa we find in stores in North America grows in the high Andes of Bolivia and Peru, Canadian prairie farmers have been cultivating the grain for decades.

To cook, combine 1 part Quinoa with 1 1/4 parts water. Cover and bring to a boil and turn the heat to low. Cook, covered, for 20 minutes. After 20 minutes, turn the heat off and allow to rest with the lid on for 10 minutes. After 10 minutes, remove the lid and fluff with a fork. We recommend rinsing our Golden Quinoa to decrease any bitterness that is naturally present in the grain.

Golden Quinoa is perfect for salads and grain bowls. Browse our favourite Golden Quinoa recipes here.
To keep our products at their best, store in a sealed container in a cool, dark place.
Get our comprehensive Golden Quinoa Cooking Guide, including how to get the best results in an Instant Pot, here.
"Great flavour, these Black Beans cooked perfectly. I'm on a plastic free journey which is a bit harder than I thought. Flourist, thank you so much for your plastic free packaging! I am a forever customer."
"Product is superb. Cooked as directed by Flourist, they came out tender and nutlike, with a beautiful texture and satisfying chew.They are definitely a new staple food in my house!"