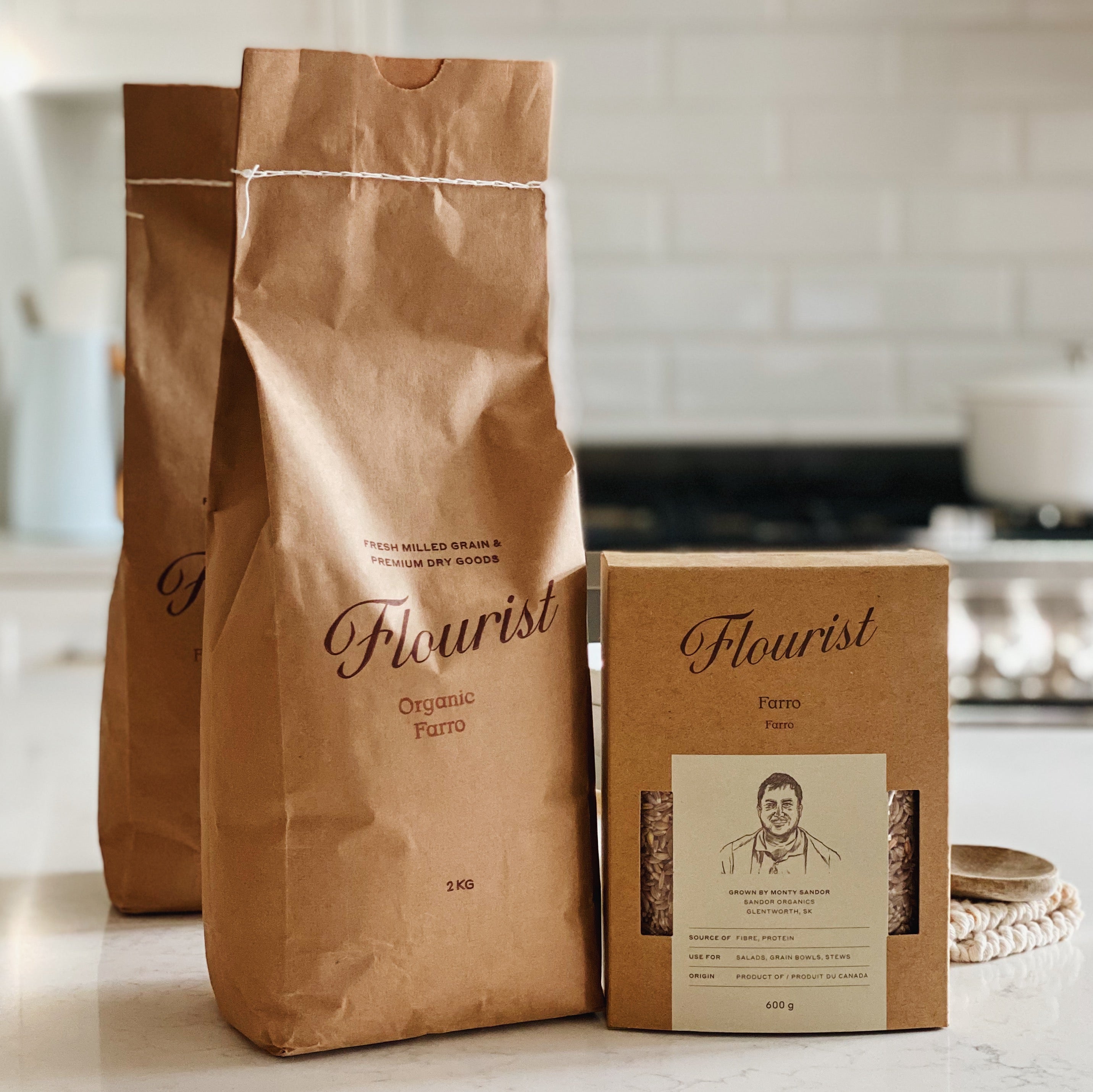 Premium, 100% traceable, Canadian-grown Farro.

Our Farro is organically grown by Monty Sandor in southern Saskatchewan.

Farro, also called Emmer, is an ancient wheat strain similar to the very first wheat cultivated by ancient Mediterranean civilizations. Farro dominated the fields of the Near East, northern Africa, and Europe until early farmers of Ancient Rome crossed wheat species to produce modern strains like durum.

Chefs and home cooks around the world are rediscovering Farro as a hearty side dish, a protein replacement or a salad complement. Farro is very high in protein, with strong, cohesive gluten. It makes beautiful pasta flour—Italians have been making pasta with Farro for centuries.

To cook, combine 1 part Farro with 4 parts water and boil for 45-60 minutes, or until tender but firm.

Our Farro is perfect for grain salads and risottos. Browse our favourite Farro recipes here.
To keep our products at their best, store in a sealed container in a cool, dark place.
Get our comprehensive Farro Cooking Guide, including how to get the best results in an Instant Pot, here.
"Great flavour, these Black Beans cooked perfectly. I'm on a plastic free journey which is a bit harder than I thought. Flourist, thank you so much for your plastic free packaging! I am a forever customer."
"Product is superb. Cooked as directed by Flourist, they came out tender and nutlike, with a beautiful texture and satisfying chew.They are definitely a new staple food in my house!"