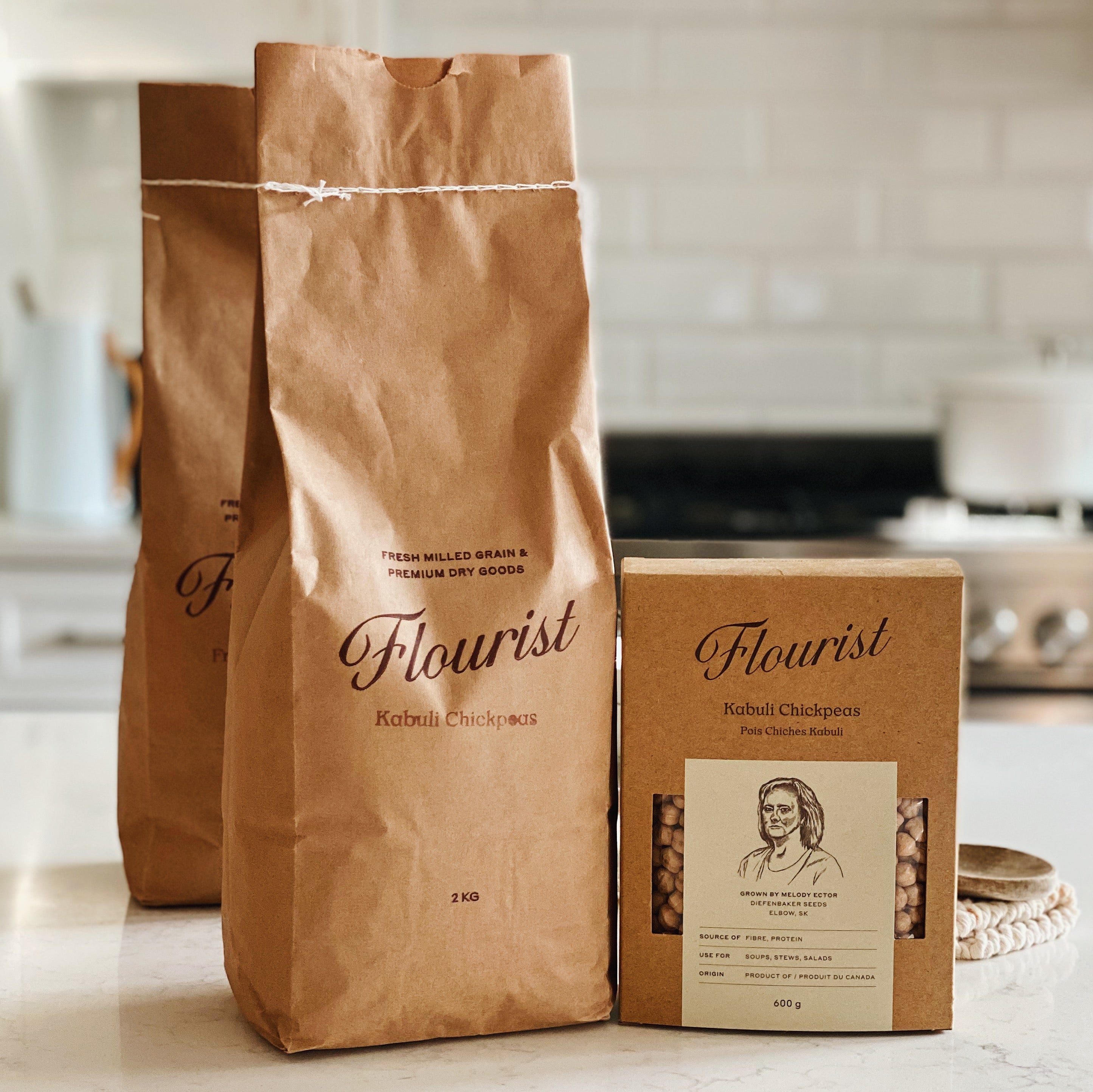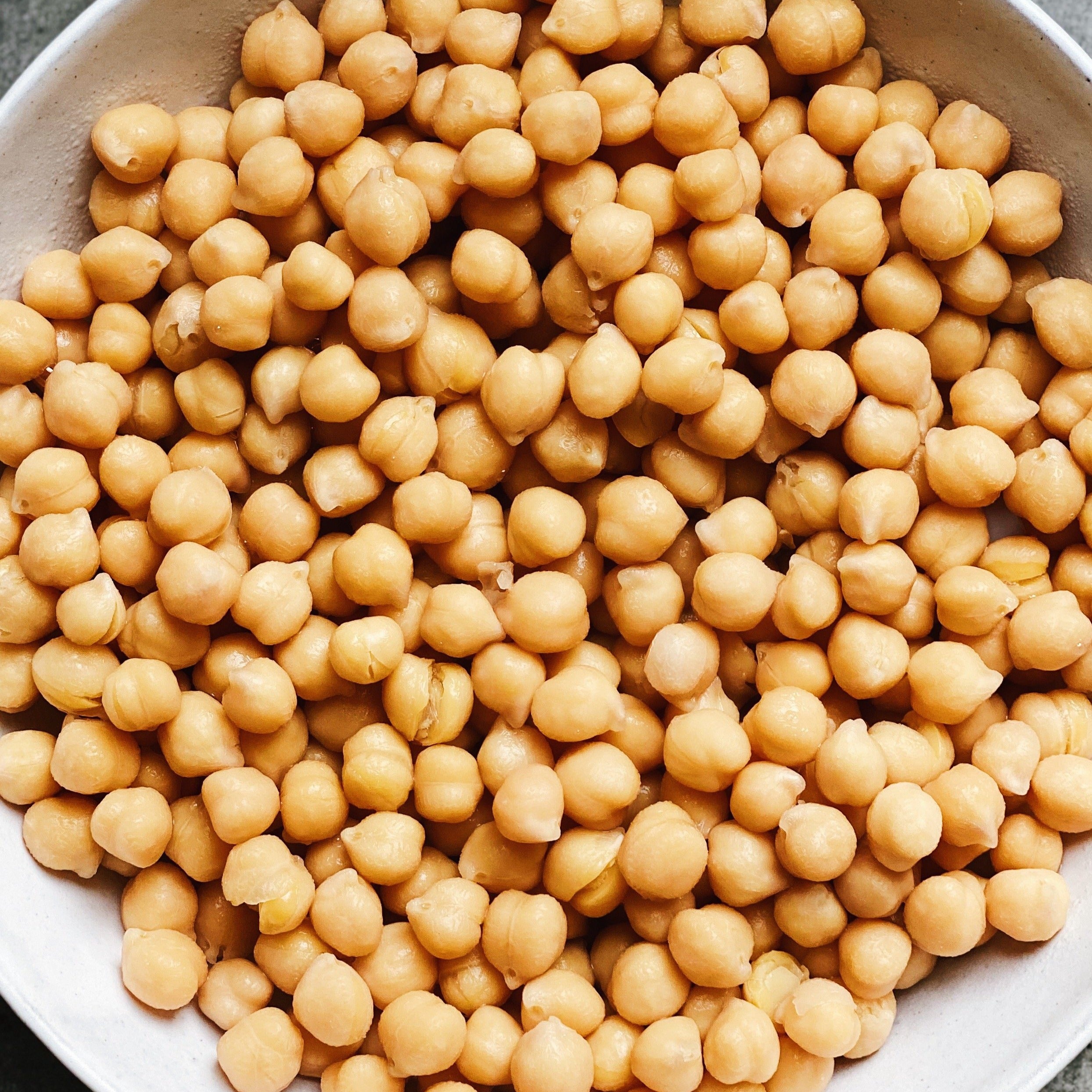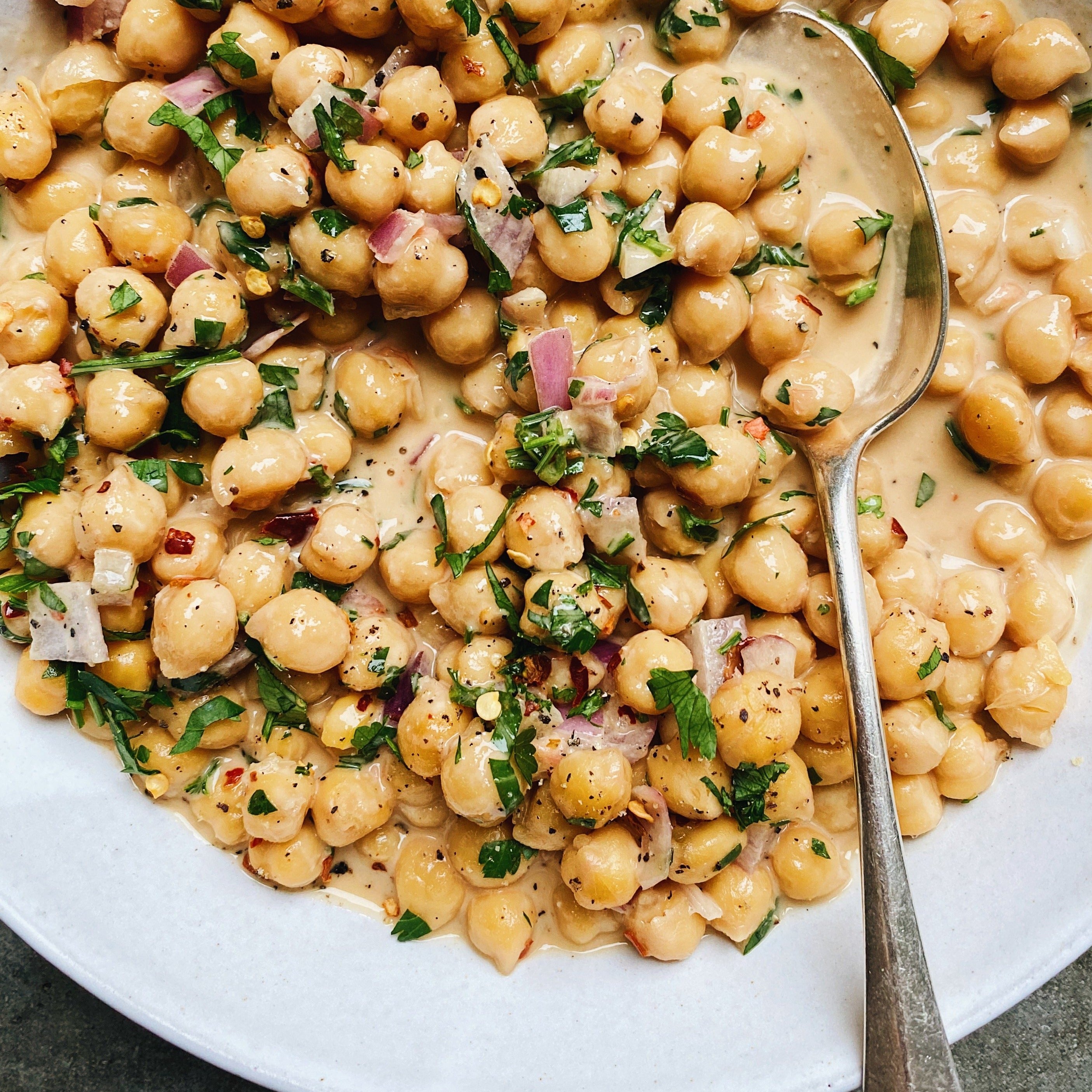 Premium, 100% traceable, Canadian-grown Kabuli Chickpeas. 

Our Kabuli Chickpeas are grown without chemicals by Christie Whelan near Moose Jaw, Saskatchewan. Christie is transitioning his farm to organic and is working towards organic certification. 
Kabuli Chickpeas are nutritional powerhouses loaded with fibre, protein and nutrients. Kabuli's are known for their large size, creamy colour and smooth coat. When soaked and boiled, these dried pulses cook up tastier and creamier than their cousins from a can.
To cook, soak the beans in clean water for 12-24 hours. Rinse well and cover with cold water. Bring to a boil and cook for 60 minutes or until chickpeas are soft and creamy.
Our Kabuli Chickpeas are perfect for salads, curries, and the creamiest hummus ever.
To keep our products at their best, store in a sealed container in a cool, dark place.
Get our comprehensive Kabuli Chickpea Cooking Guide, including how to get the best results in an Instant Pot, here.
Browse our favourite chickpea recipes here.