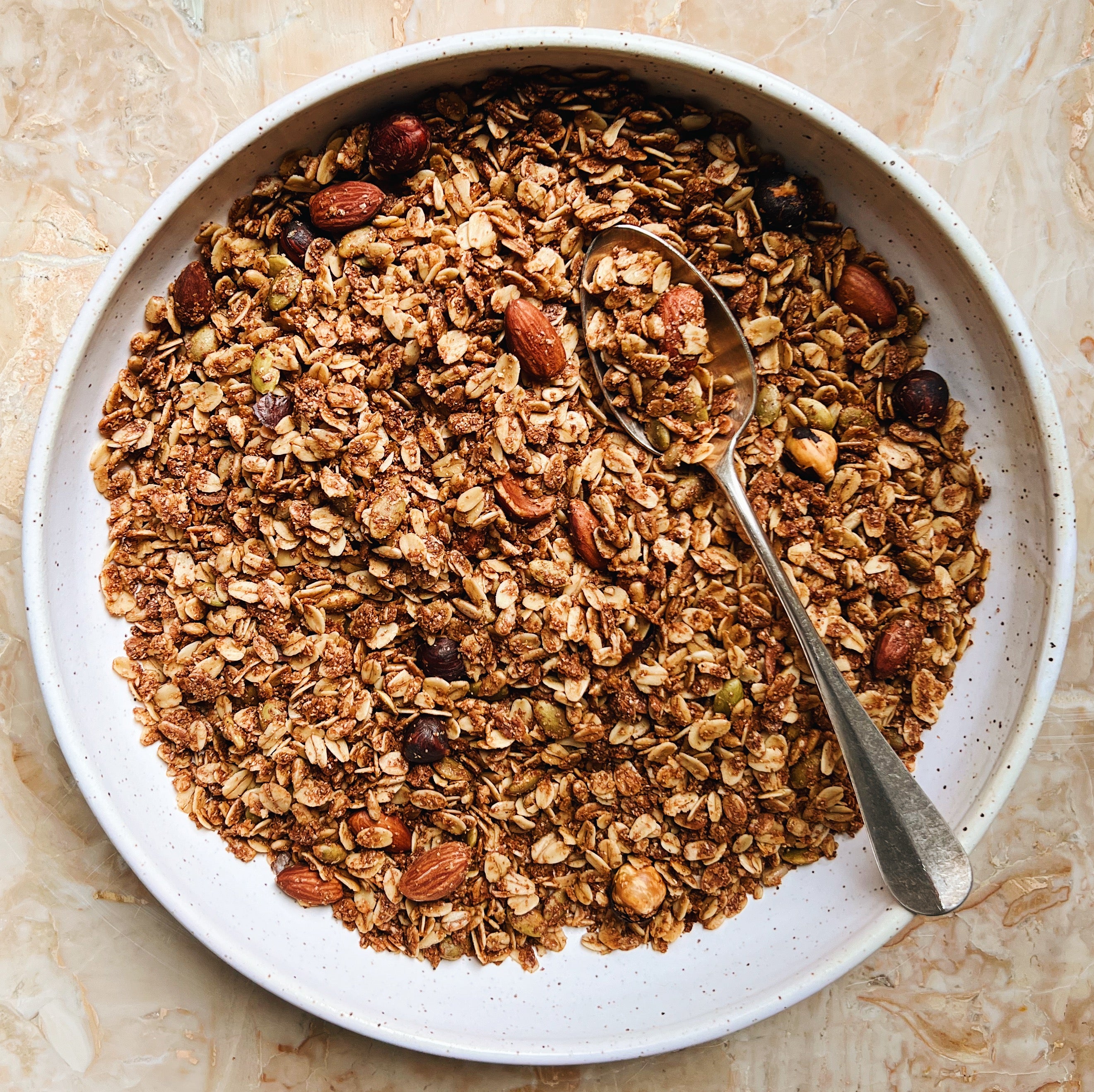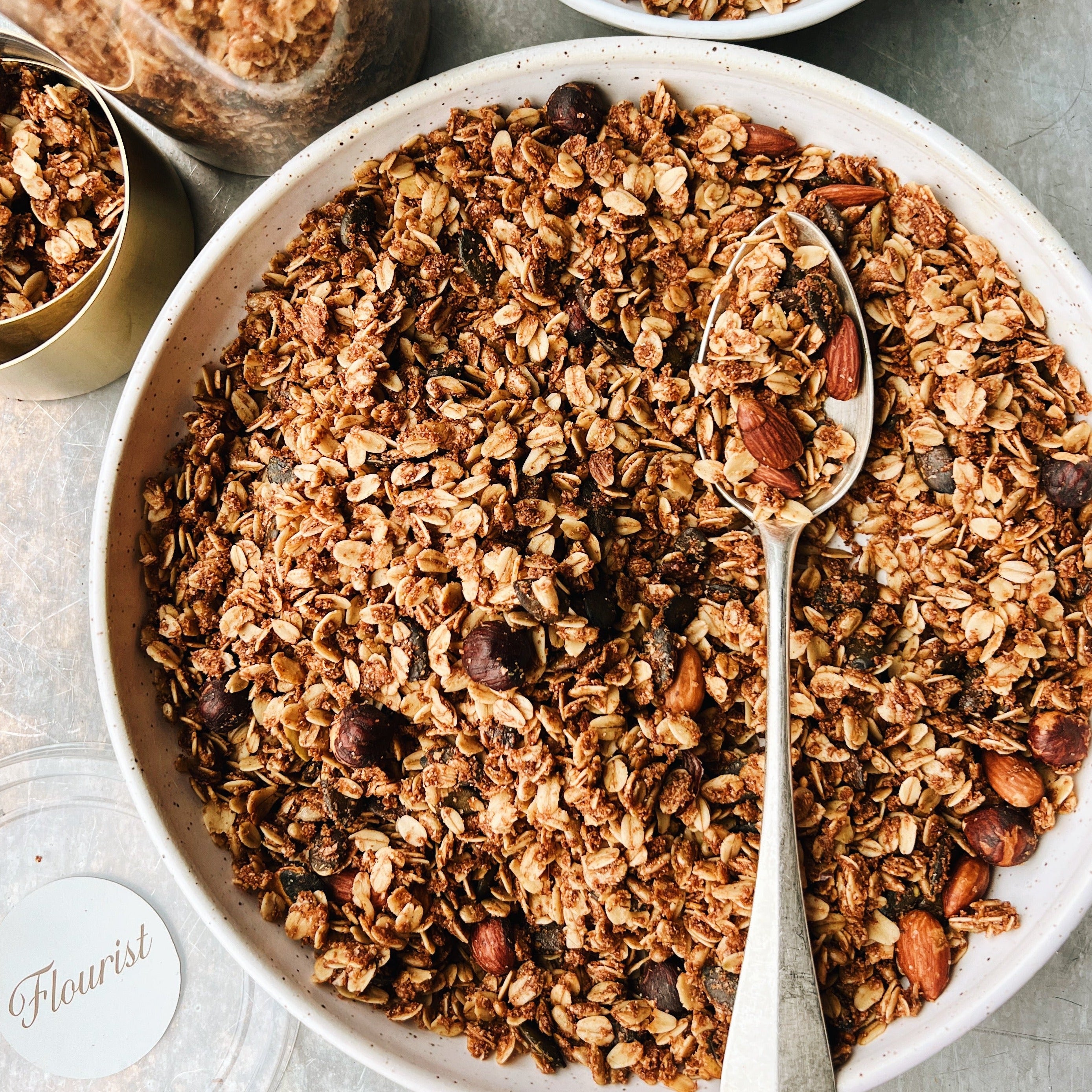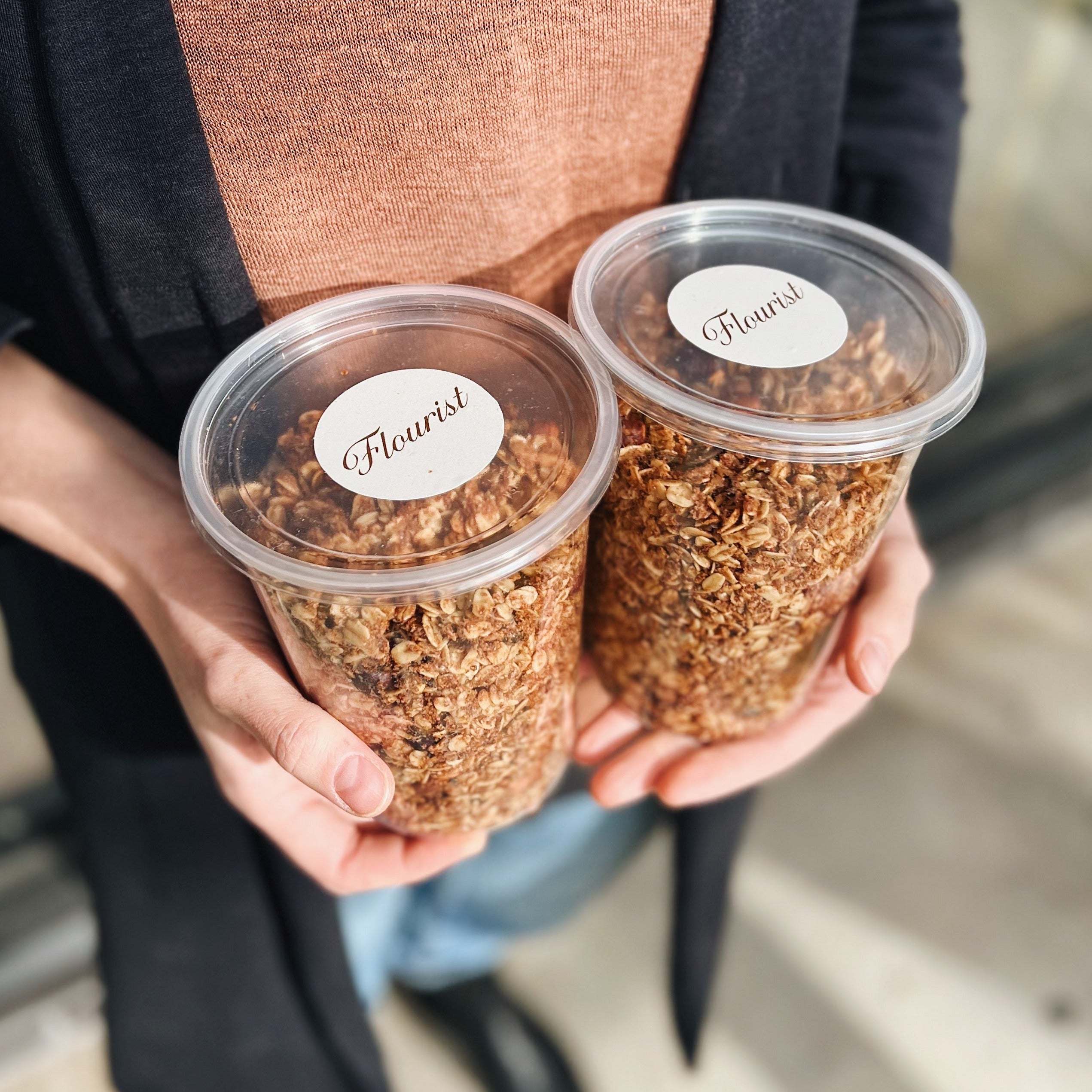 What do you get when you combine organic wheat bran with organic oats, nuts, seeds and maple syrup? You get Branola!

We are so excited to introduce our take on your new breakfast and snack addiction, with added wheat bran. Wheat bran contains a wide range of nutrients and health benefits when added to your daily diet. You can benefit from bran by enjoying it in baking made with whole grain flours, or have it here in our delicious new Branola. Careful, though, you'll be hooked!
400g pack. 

Ingredients: organic Canadian oats, organic freshly milled wheat bran, almonds, hazelnuts, pumpkin seeds, sunflower seeds, maple syrup, coconut oil, salt.