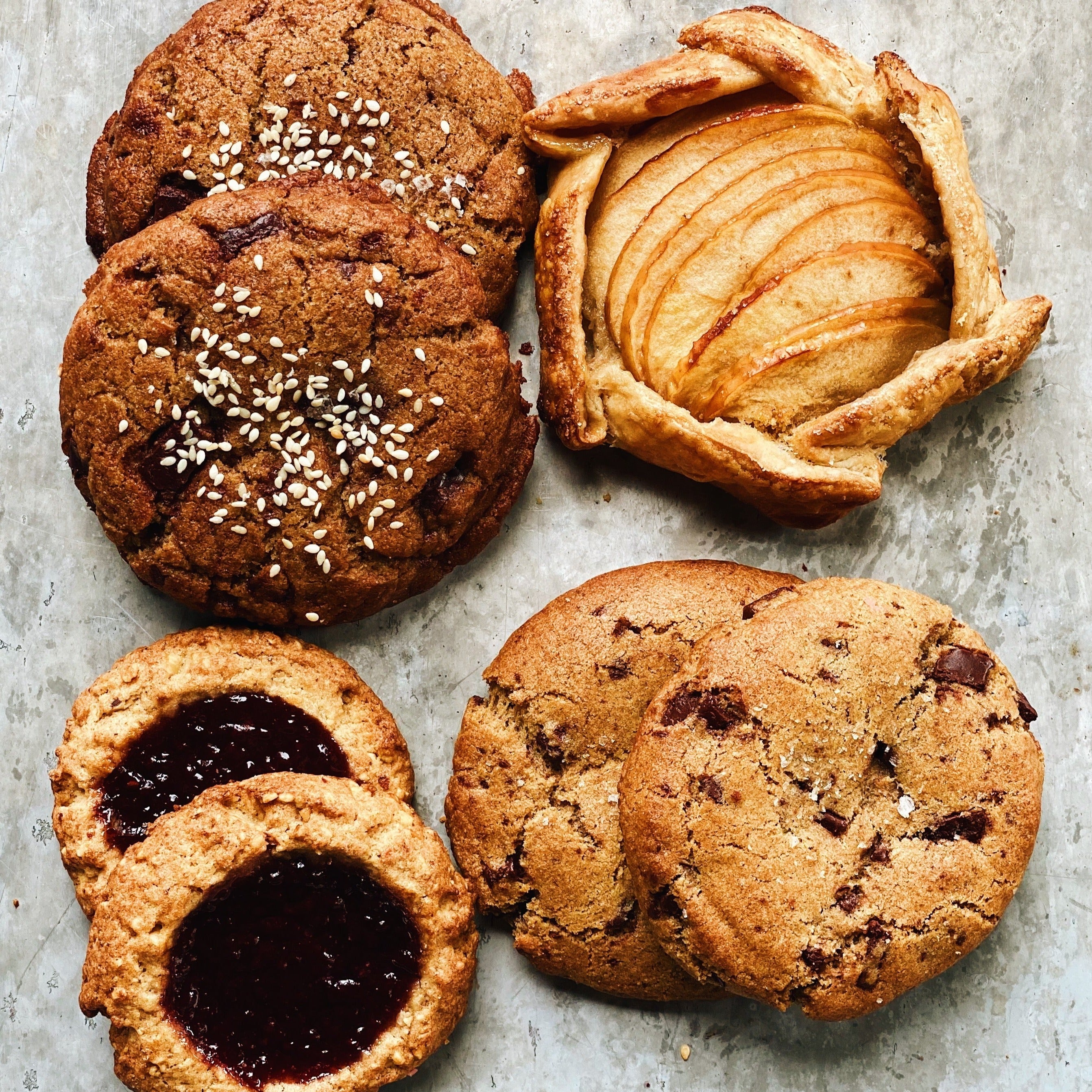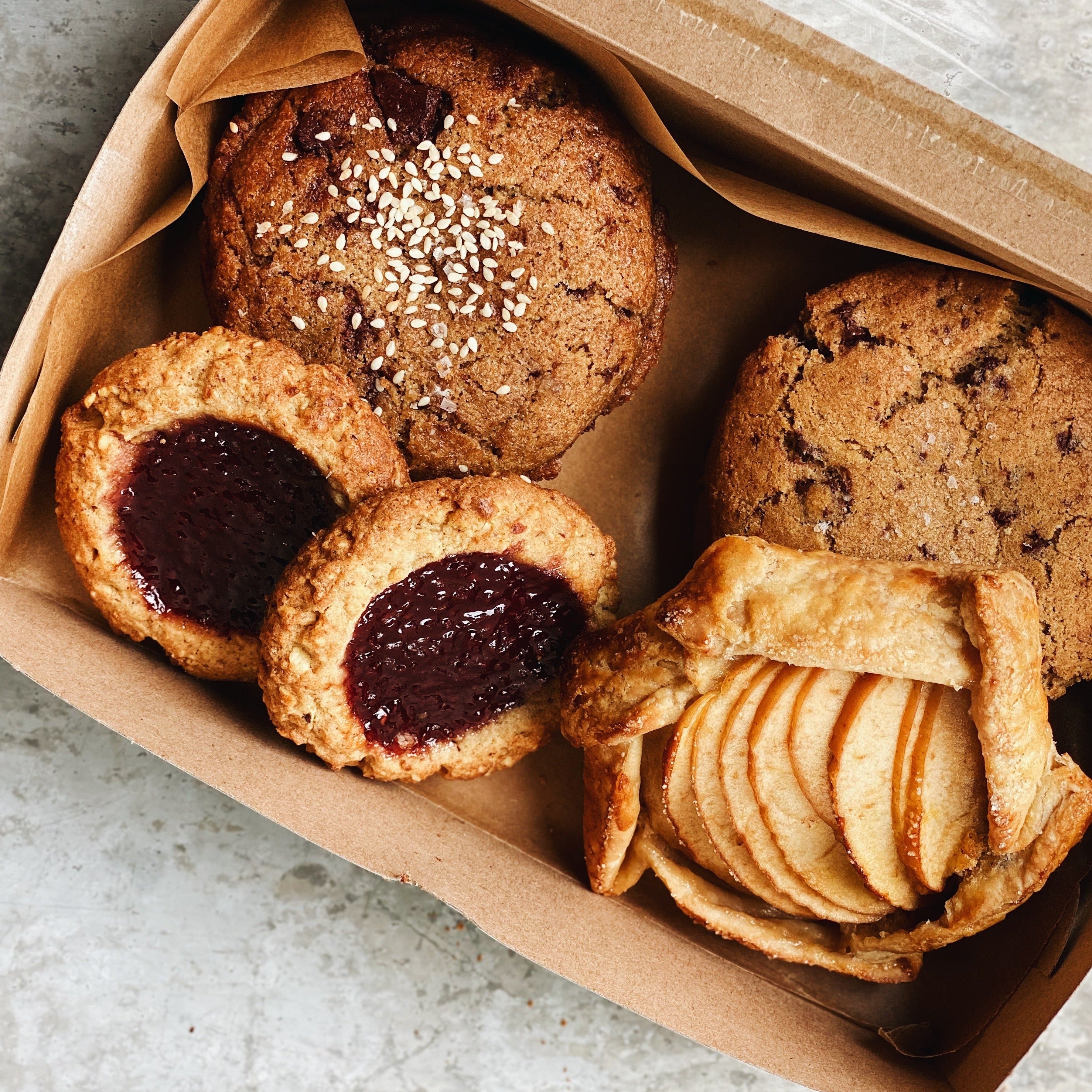 Everything we love in one little box! Try this bundle with our essentials, the treats we want everyone to try the first time they visit us. 

Each Essentials Pastry Bundles includes: 
2 each Best Ever Chocolate Chip Cookies 
2 each Vegan Chocolate Tahini Cookies 
2 each Hazelnut Jam Cookies 
1 each Seasonal Fruit Galette 

The perfect way to experience the flavour of freshly milled, traceable grains! Comes packed in a cookie box for easy gifting!