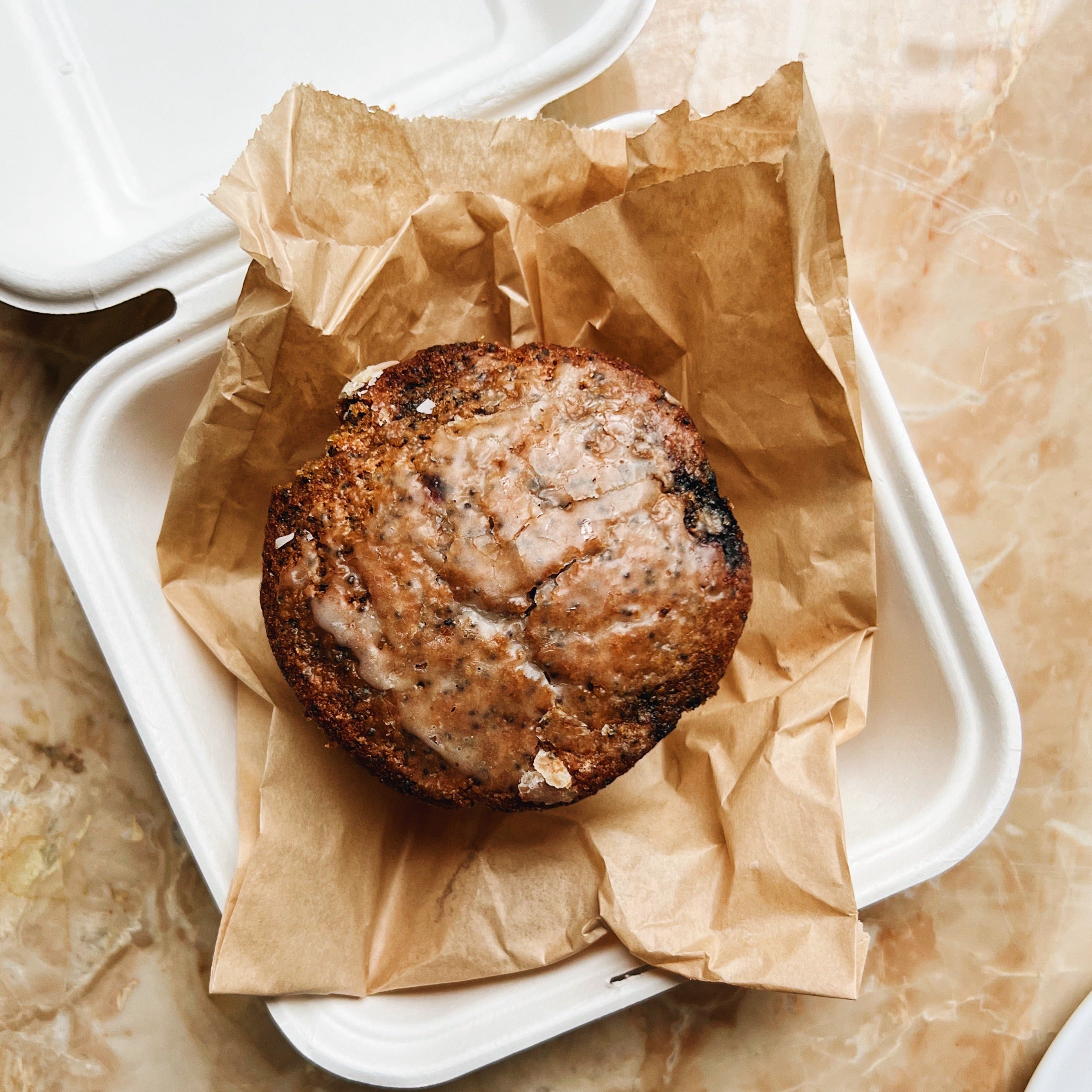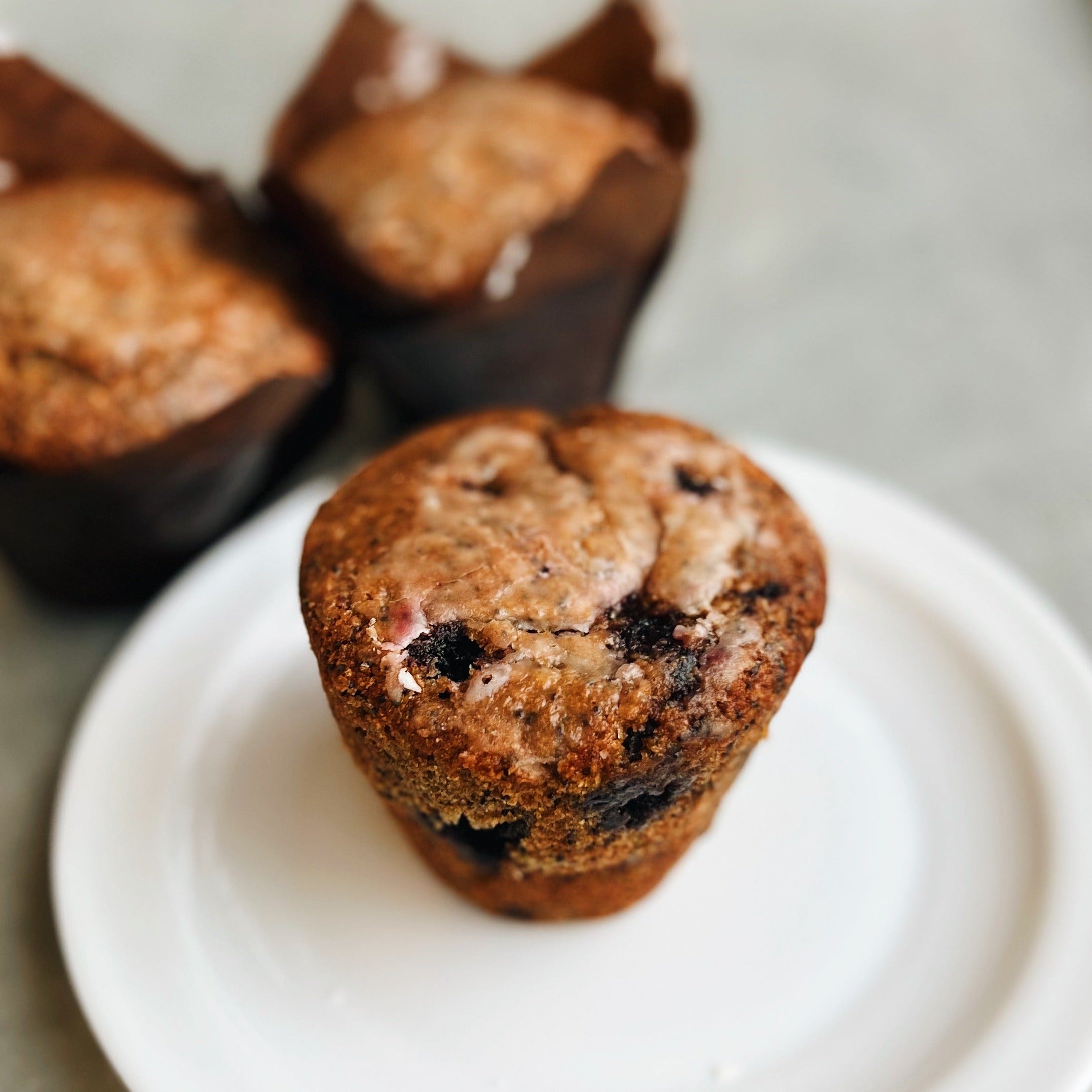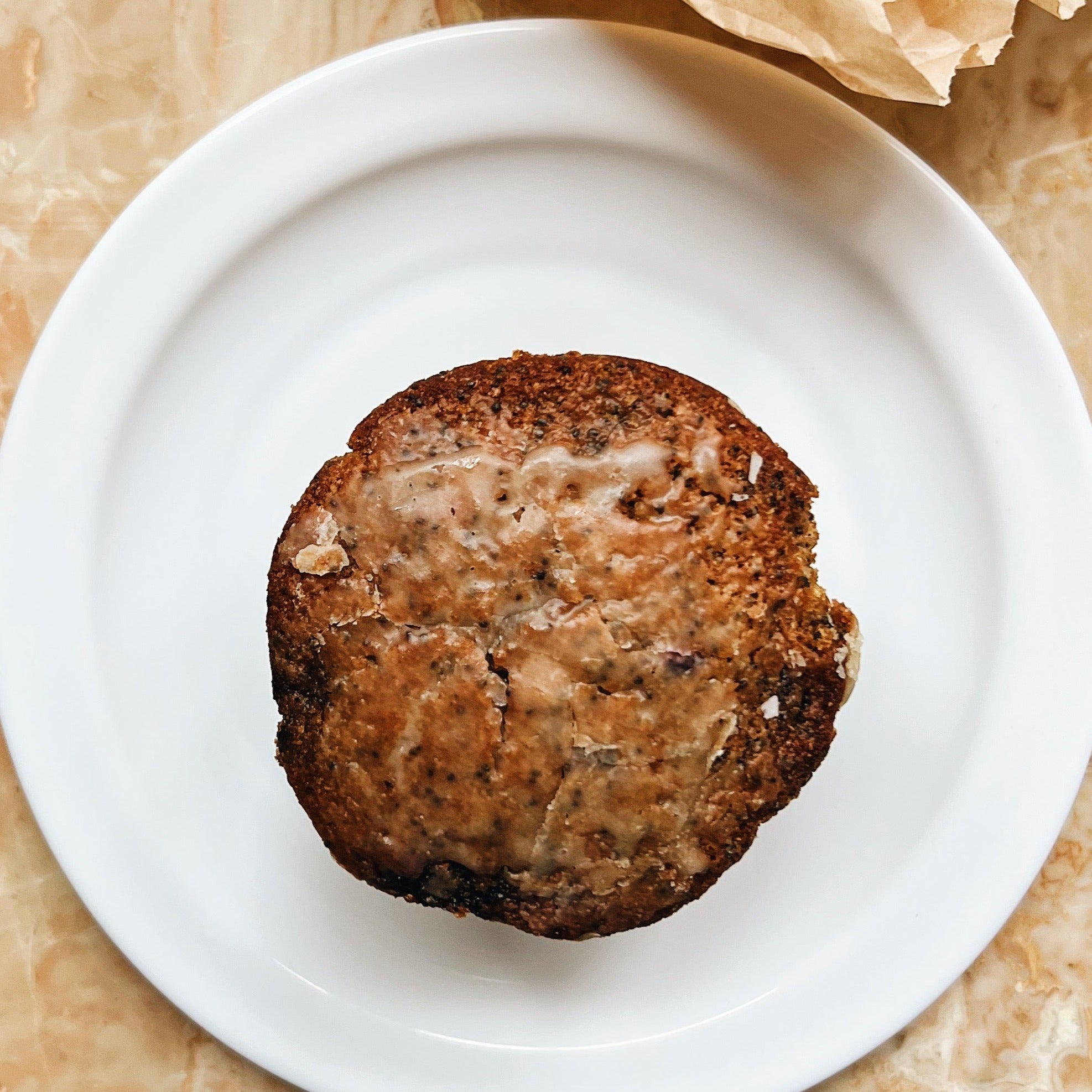 Try our newest addition to the pastry case, a deliciously soft and flavourful Blueberry Lemon Muffin! You've been asking for muffins ever since we opened, and we are excited to bring you a healthy and nutritious option at last. 

These will be your new craving anytime you need a delicious, healthy snack. 

1 muffin. 

Ingredients: Organic Whole Grain Spelt Flour, Organic Wheat Bran, brown sugar, cane sugar, poppy seeds, salt, baking soda, oat milk, olive oil, lemon juice, lemon zest, blueberries, vanilla
"Great flavour, these Black Beans cooked perfectly. I'm on a plastic free journey which is a bit harder than I thought. Flourist, thank you so much for your plastic free packaging! I am a forever customer."
"Product is superb. Cooked as directed by Flourist, they came out tender and nutlike, with a beautiful texture and satisfying chew.They are definitely a new staple food in my house!"