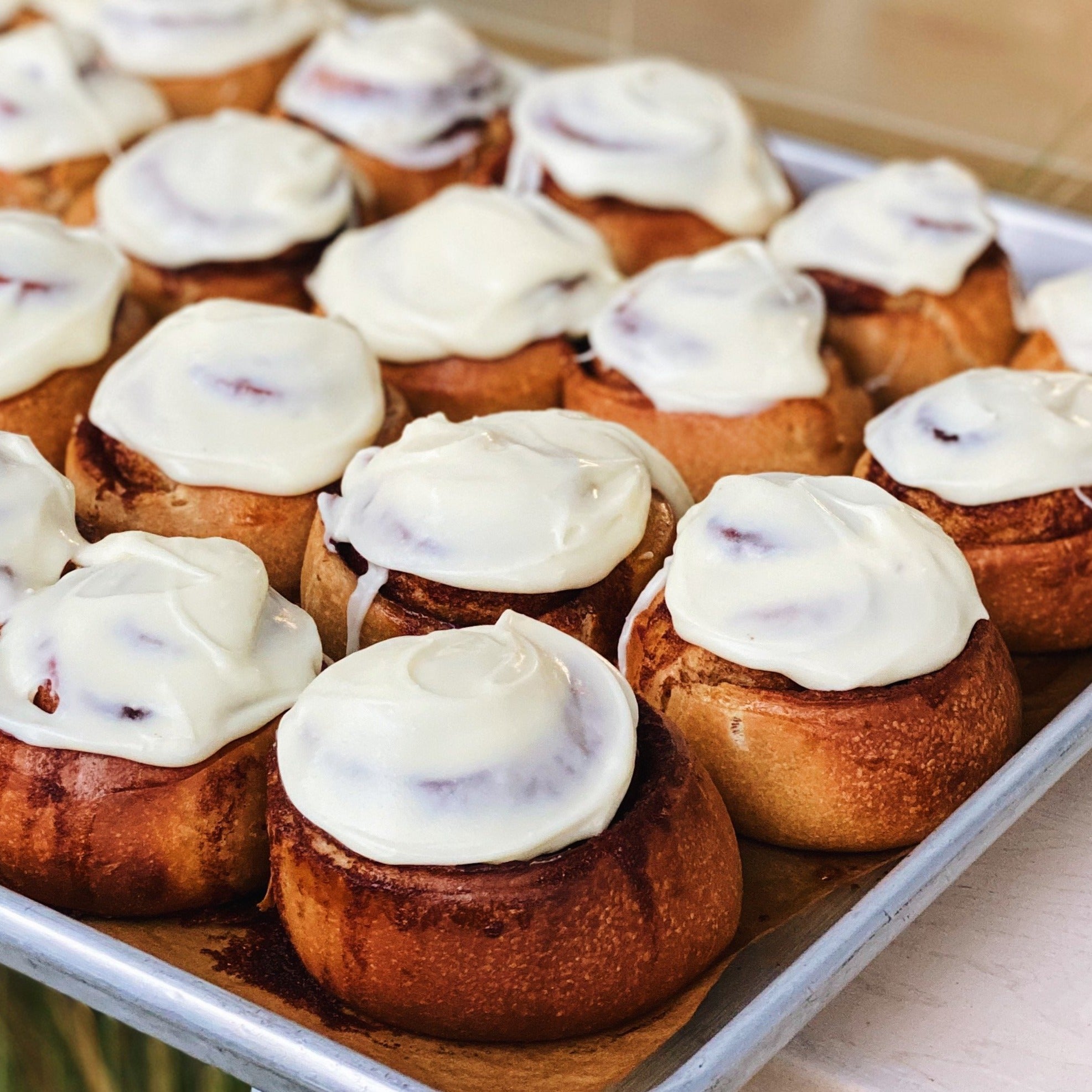 If you know about our cinnamon buns, then you already know there is simply nothing better. Our bake team makes these tasty treats daily at the bakery, using sourdough starter and freshly milled flour exclusively. 

1 single frosted cinnamon bun. 
Ingredients: Milk, butter, eggs, sourdough starter, sugar, Whole Grain Red Spring Wheat Flour, salt, brown sugar, cinnamon, butter, cream cheese, icing sugar
"Great flavour, these Black Beans cooked perfectly. I'm on a plastic free journey which is a bit harder than I thought. Flourist, thank you so much for your plastic free packaging! I am a forever customer."
"Product is superb. Cooked as directed by Flourist, they came out tender and nutlike, with a beautiful texture and satisfying chew.They are definitely a new staple food in my house!"
Customer Reviews
Write a Review
Ask a Question
08/23/2023
Trent B.

Canada
I recommend this product
Good product. Poor pick up process
I don't live that close so ordered these for pick up (day ahead). The system only gave me one pick up option, which was next day (a Saturday). That was fine because that was the day I wanted. But when I got to the store they were totally confused by the order. They said they no longer take pick up orders on weekends (which is odd given I wanted to pick up on a Saturday and that was the only option the system gave me). It was fortunate they still had the product in stock (which is rare when I've tried to just drop in on weekends. I would have been really angry if I had made the trip and didn't get the product but based on this experience I wouldn't order online ever again. It's a ways to go to be disappointed. The product itself was ok.
05/08/2022
sd

Canada
a new category
pretty near all cinnamon buns are a gift... happy to discover a new category: sweet, but not crazy sweet, slightly tangy, hearty. part of a complete breakfast.
04/22/2022
Taryn

Canada
Obsessed!
Hands down best cinnamon buns in the city! or the world?