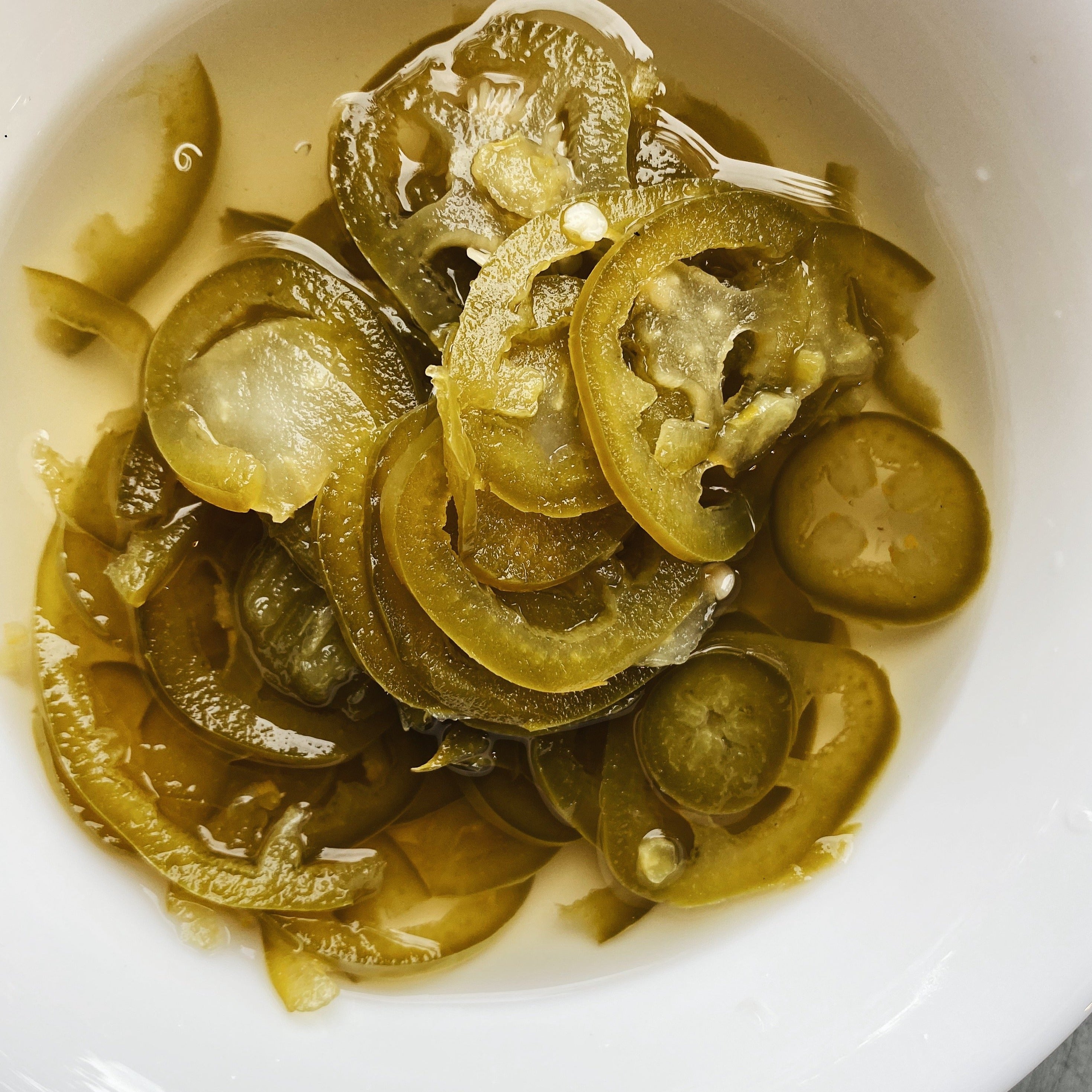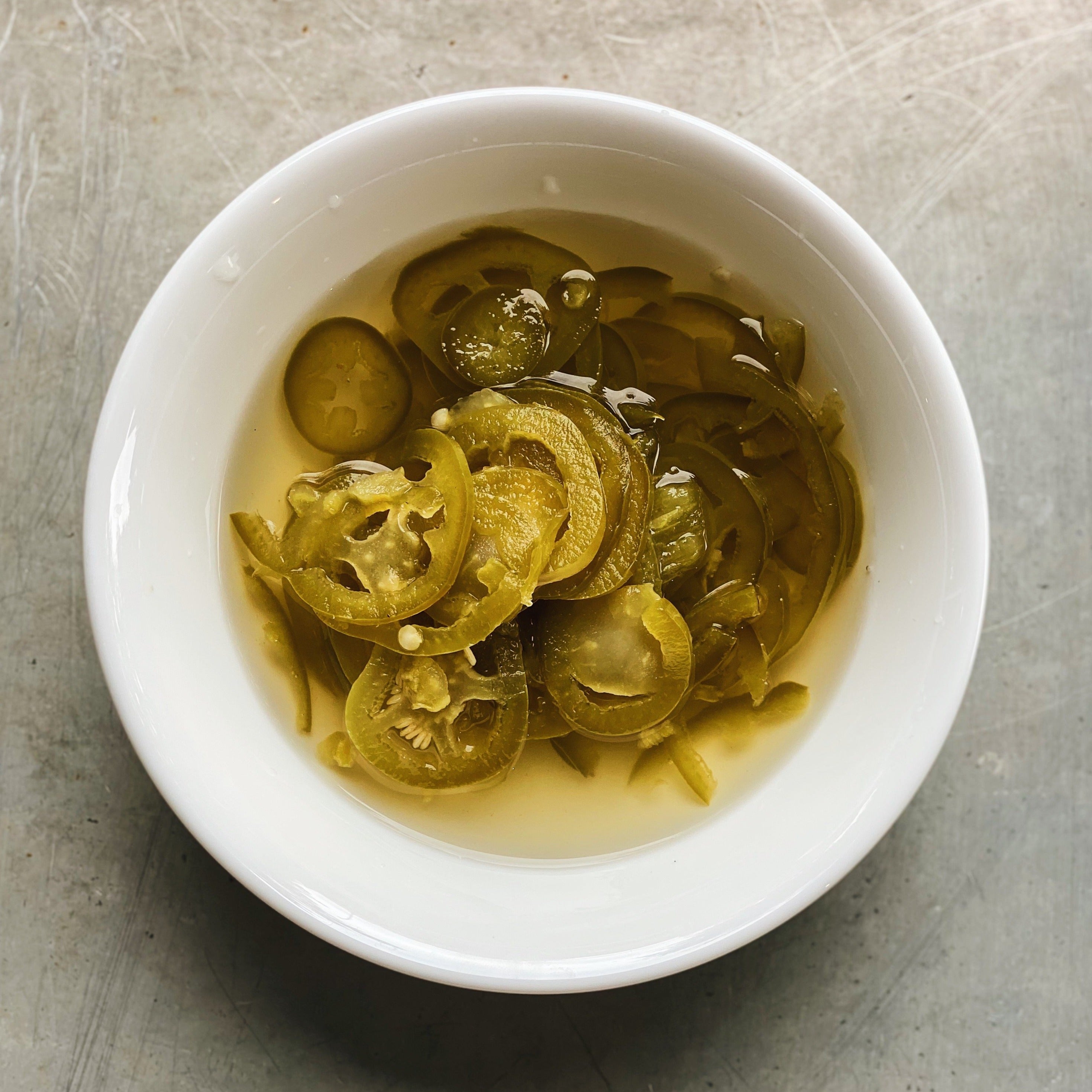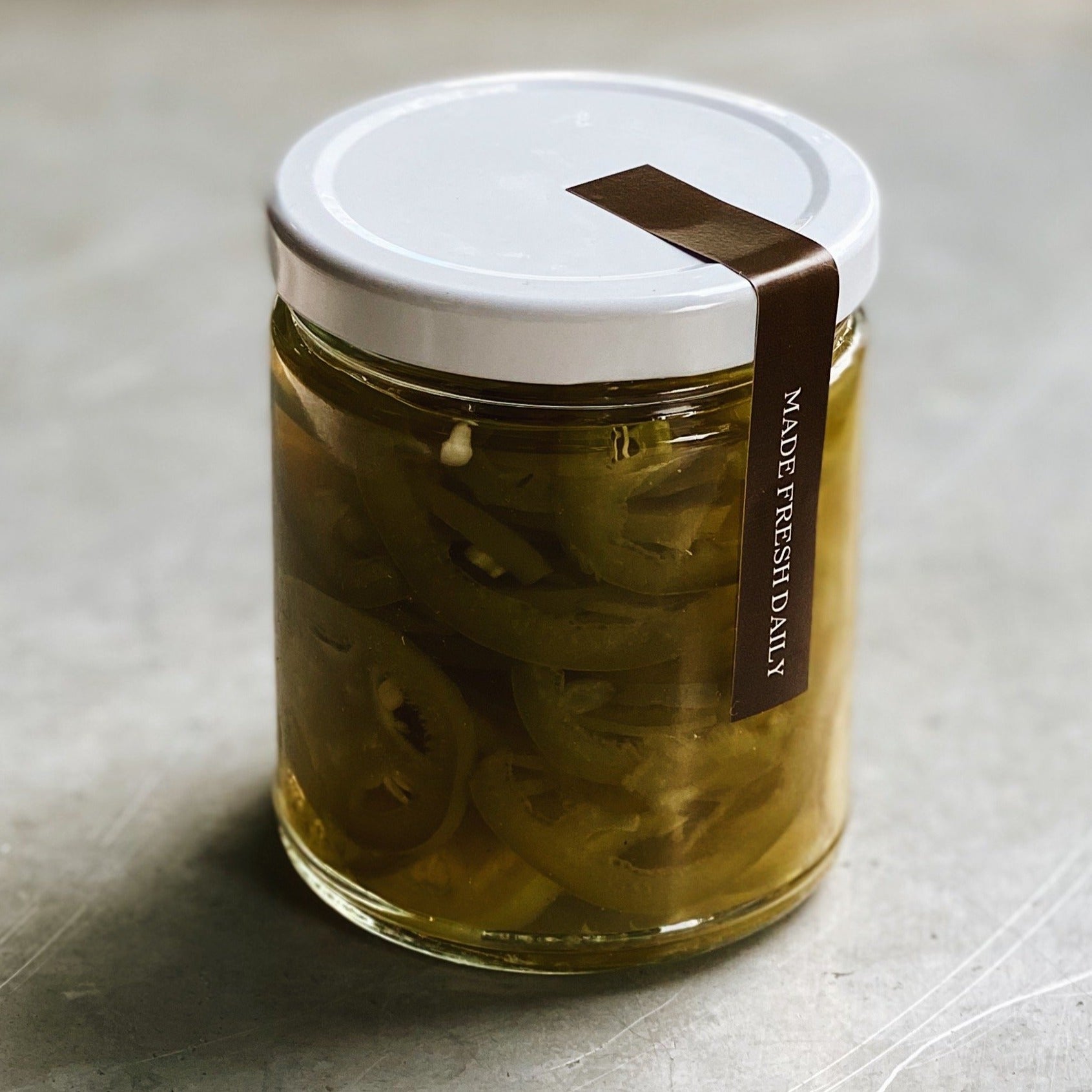 House-made pickled jalapeños for burgers, tacos, or sandwiches. 

250ml jar. 

Ingredients: Jalapeño peppers, white wine vinegar, sugar, salt.
Join our Flourist Rewards Club and return your jars for points. You will receive 200 Rewards Club points for every jar you return.
"Great flavour, these Black Beans cooked perfectly. I'm on a plastic free journey which is a bit harder than I thought. Flourist, thank you so much for your plastic free packaging! I am a forever customer."
"Product is superb. Cooked as directed by Flourist, they came out tender and nutlike, with a beautiful texture and satisfying chew.They are definitely a new staple food in my house!"