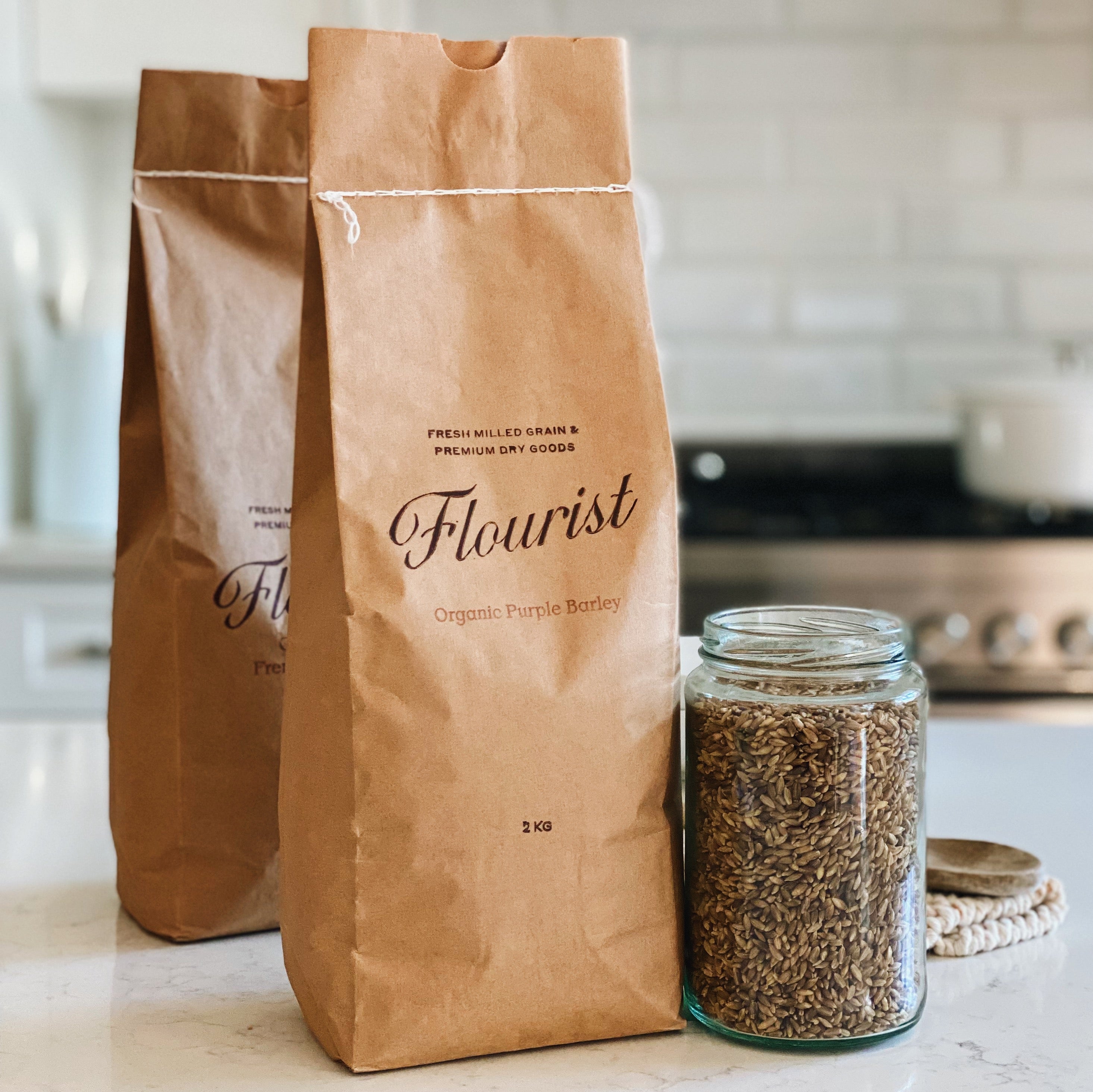 Available for local pickup and delivery only. Premium, 100% traceable, Canadian-grown Purple Barley in a returnable glass jar.


This delicious new organically grown Purple Barley is beautiful and delicious in soups and stews. Try it in this
simple new soup recipe,
for a lovely new experience we are so excited to offer you! 
The grains grown by the team at Against the Grain are grown using their natural biology. That means the grains are not sprayed with chemical fertilizers or pesticides, and varieties are selected with bio-diversity in mind. Minimal tillage helps retain organic matter in the soil and builds up the soil's store of nutrients and water holding capacity over time. 

2KG bag. 

"Great flavour, these Black Beans cooked perfectly. I'm on a plastic free journey which is a bit harder than I thought. Flourist, thank you so much for your plastic free packaging! I am a forever customer."
"Product is superb. Cooked as directed by Flourist, they came out tender and nutlike, with a beautiful texture and satisfying chew.They are definitely a new staple food in my house!"