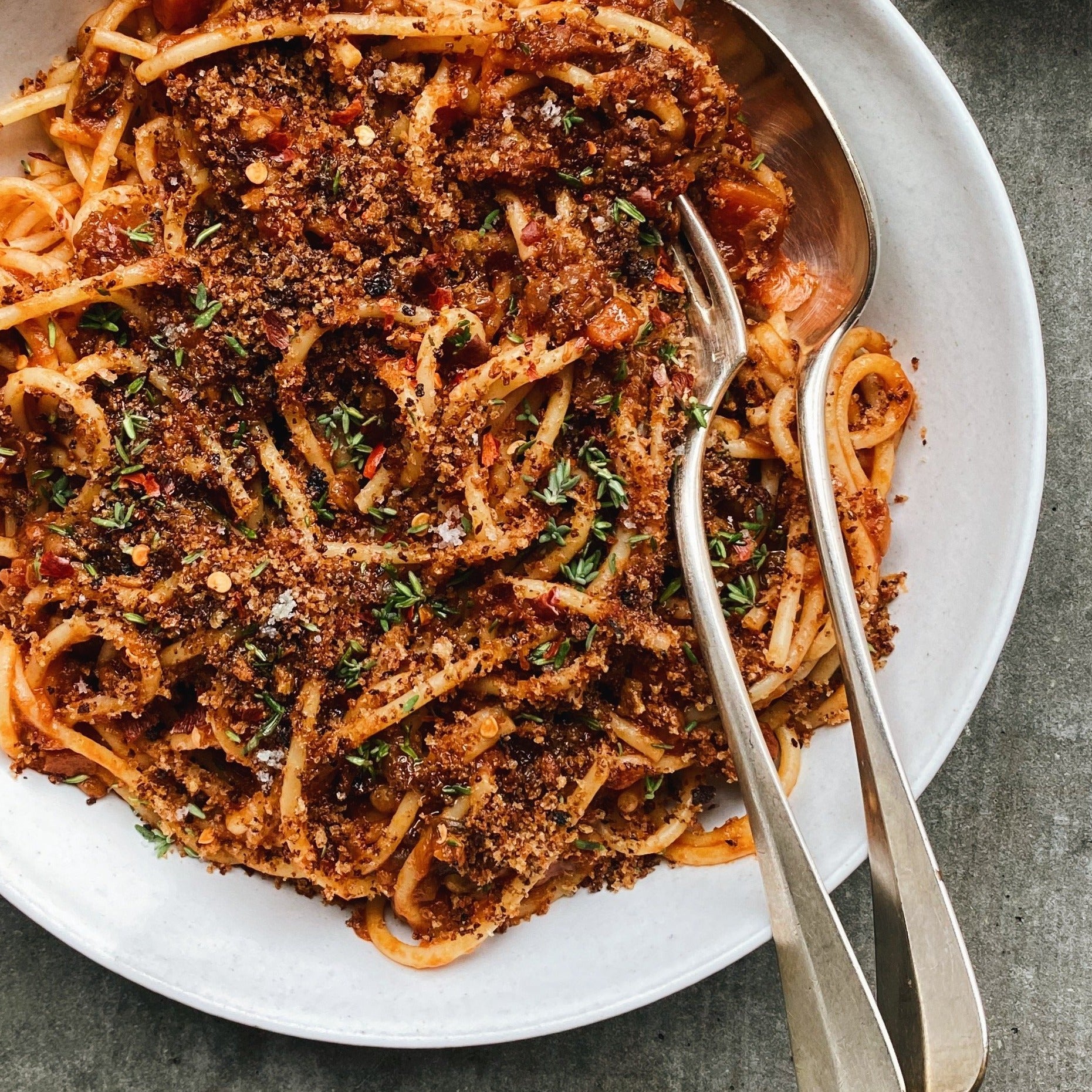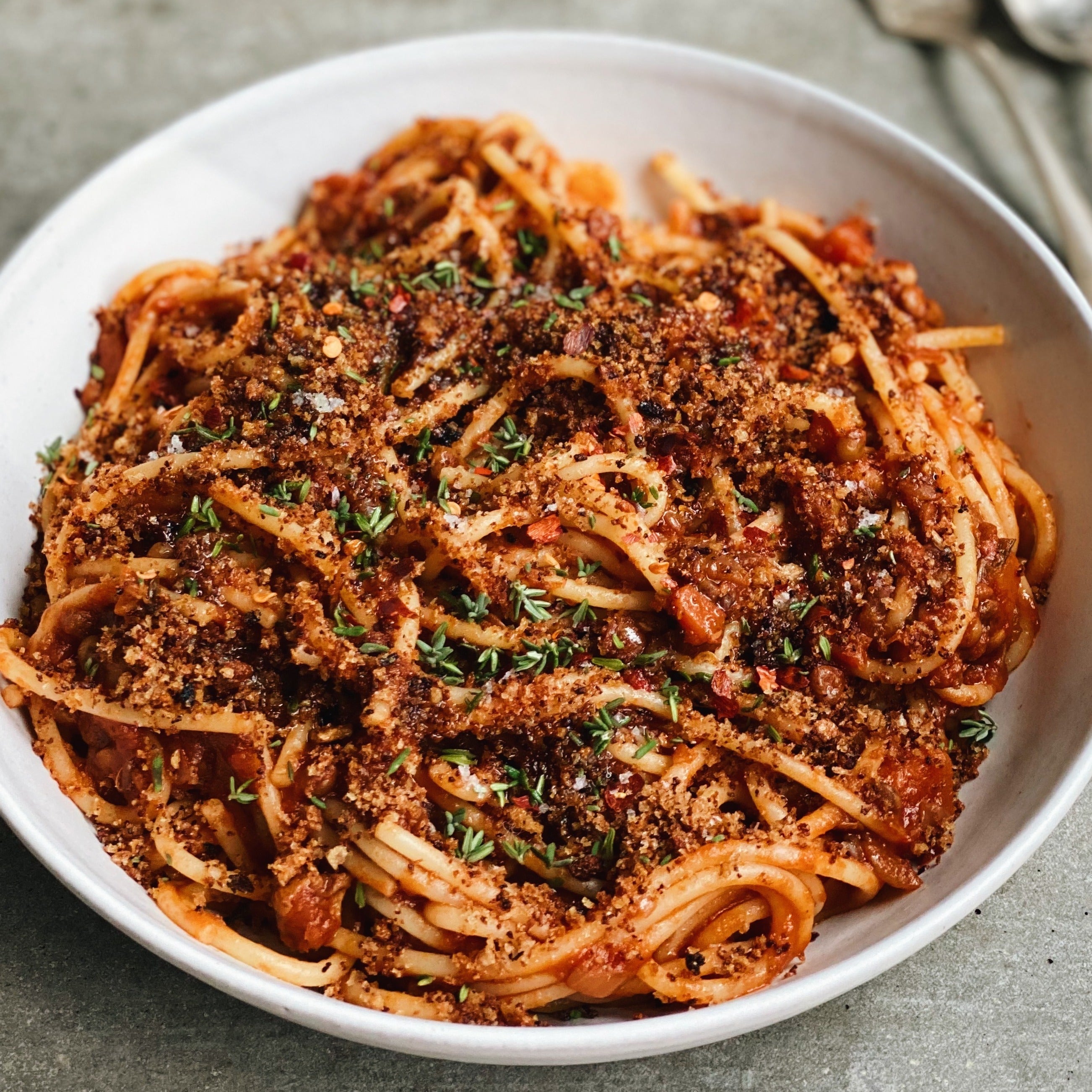 French Lentil Bolognese Sauce
A rich and delicious plant-based sauce for pasta featuring our premium French Lentils, porcini mushrooms, and red wine. Vegan. 

We recommend to serve with herby breadcrumbs, just pick up some breadcrumbs, olive oil and thyme.

500ml jar.

Ingredients: Flourist French Lentils, celery, carrots, red onion, olive oil, salt, sugar, dried porcini mushrooms, red wine, whole canned tomatoes, herbs.
Join our Flourist Rewards Club and return your jars for points. You will receive 200 Rewards Club points for every jar you return.